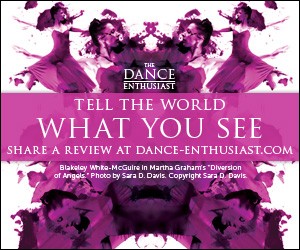 Arch Ballet Summer Training Intensive
Company:
Arch Ballet
Arch Ballet Training Intensive 
August 5th - 11th
$550 Early-bird by March 31
$600 General
Rooted with the philosophy of Artistic Director Sheena Annalise, dancers are invited to explore a new way of thinking about ballet, body articulation, and personal artistry in a one week training program that offers an unparalleled experience in Arch Ballet Technique pedagogy and repertoire.
Emphasis is placed on harvesting the solid technical underpinning of classical training to cultivate innovative movement. Designed for professional and pre-professional dancers, the curriculum values artistic risk-taking and tenacious work ethic for dancer's to realize their full potential. Throughout the intensive dancers will learn Arch Ballet Technique starting at the barre, contemporary pas de deux, company repertoire, and Sheena Annalise's trial and error choreography process in the creation of a new work. All participants will take part in a culmination performance of the program, and select dancers will have the opportunity to perform with the company outside of the training hours.
Dance Intensive Location & Hours
New York City Center: Studio 4 130 West 56th Street, Between Sixth and Seventh Avenues
Arch Ballet Technique: barre & center movement
Contemporary pas de deux
Company repertoire and creation of new work
Extra-curricular offerings include hands-on seminars that support the contemporary freelance dancer including the below:
Marketing for Dancers Workshop 
How to develop a press kit for hire with samples to take home, asking for sponsorship letters, how to submit audition materials best practices for smaller dance companies, and other marketing yourself strategies. One on one resume/portfolio review and feedback is offered. 
Freelance Dancer Services
How to enroll in health Insurance for freelancers, where to obtain free one on one tax services and how to prepare for the end of the year, retirement plan resources for freelancers, personal budget creating, investing your savings for beginners, dance contract negotiations, photoshoot contract agreements, and more.
Costume Design
Basics of going from concept drawing to choosing material, how to measure yourself and/or others, dancers will take full measurements home for their records and press kits, basic sewing – hand stitching for tacking and quick costume alterations and sewing machine basics, discover which thread type works with which materials - spandex, satin, knit, etc. 
QUESTIONS? Email admin@archballet.com
Follow us on social media @archballet