Ariel Rivka Dance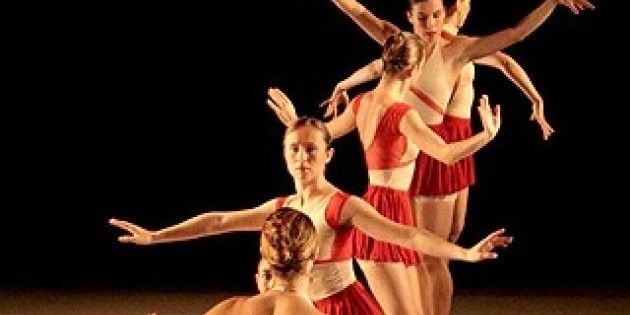 Company:
Chen Dance Center
Chen Dance Center proudly co-presents Ariel Rivka Dance in four works by Artistic Director, Ariel Rebecca Grossman, and two works by guest choreographer, Anna Brown Massey, creating a program of distinctive repertoire.
Grossman's Stops and Starts: A Dance Memoir is a world premiere reflecting on family, relationships, and the beginning of a new life. Set to original classic rock music performed by the brand new band EVA founded and directed by David Homan, Stops and Starts is divided into six narratives and is a true collaboration of music and movement. The program also includes two contemporary ballets by Grossman: Bloched (2009) set to an orchestral piece inspired by Ernst Bloch and composed by David Homan, and Bardinashvili (2007), set to a dynamic string quartet. Grossman's Eva (2004) is dedicated and inspired by her late grandmother, Eva Witek, a Holocaust survivor and life-long optimist.
In addition to the work of Ariel Rivka Dance, guest choreographer Anna Brown Massey presents two works. Massey's The Telling explores community sanctioned violence in a brutal duet. In Entangled, the heritage of Scottish Highland warriors emerges into the present.
Showdates & times:
Thursday, July 8 at 7:30PM
Friday, July 9 at 7:30PM
Saturday, July 10 at 7:30PM
Location:
Chen Dance Center
70 Mulberry Street, 2nd Floor
New York, NY 10013
Admission:
0 general
5 students/artists/teachers/seniors
For more information and tickets, please RSVP by calling (212)349-0126.