ArtBark International Announces a Three-Week Residency in Slovenia in June 2015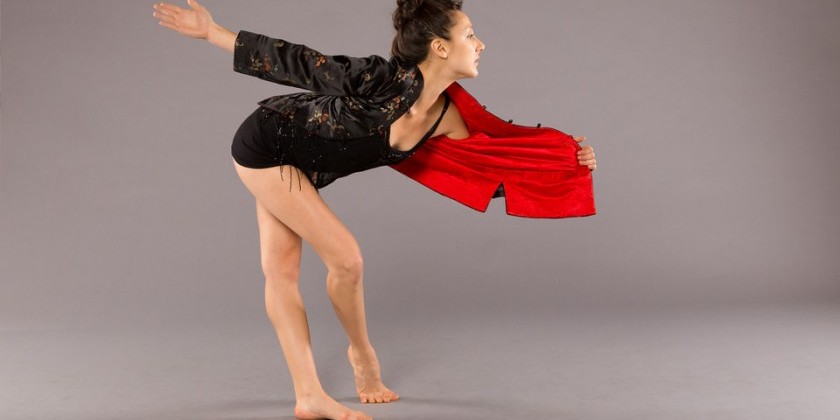 Company:
ArtBark International
Concluding with Two Performances at Slovenia's Premiere Cankarjev Dom Theater
ArtBark International, a multi-generational performance collective with artists based in California, New York, and Europe, announces a three week residency and performances in Slovenia. ArtBark was one of two dance companies to be invited to perform at Slovenia's Cankarjev Dom in June 2015.
American collaborators, Yvette Johnson, Misa and Stephen Kelly and Trina Mannino, will rehearse in Celje, Slovenia to develop Alma Sama (Alma Alone), an evening-length dance theater work with Slovenian artists Marijan Pušavec and Mojca Majcen at Dance Theater IGEN in Celje, Slovenia. The residency will include community events, a cultural meeting and celebration with the Mayor of the City Council Celje, and will culminate with performances on June 18 and 22 at the Cankarjev Dom's black box theater in Slovenia's capital, Ljubljana.
During the creative residency, ArtBark will build on research conducted by artists during previous residencies in their respective cities, drawing inspiration from the life and writings of beloved Slovenian cultural figure Alma Karlin.  A woman who sacrificed comfort and convention in favor of an often subsistence-level life with the people of South America, India, Japan, and the South Pacific in the years after the First World War, Karlin is celebrated for saying, "an eagle must mate in the air or fly alone."  ArtBark will bring the Slovenian icon's story to life through inventive dance theater and live original music. Following the residency, ArtBark plans to share the work beyond Slovenia as its central figure is a positive symbol for mutual understanding for cultures around the world.
The Alma Sama (Alma Alone) Residency is made possible in part by the Slovenian Ministry of Culture, American Dance Abroad, the Kelly Family Foundation, and the Rudi Schulte Family Foundation. ArtBark International is currently fund raising for artists' travel, artists' fees, costumes and props. To contribute to the cause go to: https://fundly.com/chance-in-a-lifetime-artbark-s-alma-alone-creative-residency
About ArtBark International
Acclaimed as "forward thinking artists" by the Santa Barbara Independent, ArtBark International , a multi-generational performance collective, builds on the travel, visual art and performance experiences of award winning California-based founders Misa and Stephen Kelly and their collaborators around the globe. Their present activities embrace innovative ways of organizing that serve to shift the paradigm of how professional artists come together and grow as they work across the United States and the Atlantic through both residencies and the internet. They are committed to staying abreast of how the field is evolving by inviting artists to participate in the organization's ADaPT Festival Series and Affinity Project in New York and California and creating community and educational outreach programs. ArtBark International's work has been performed at AFL Kultur Merzkezi in Istanbul, ARC Pasadena, Center for Performance Research, COOL New York Dance Festival, contraMASS Galerie and Palais Kabelwerk in Vienna, and studio Le Regard du Cygne in Paris, among others.
About the Cankarjev Dom
Cankarjev Dom is located at the southern edge of Republic Square in Ljubljana, and  is the largest Slovenian convention, congress and culture center. Cankarjev Dom boasts a compelling artistic program and an impressive list of congress events. It programs cultural and artistic events by national and international artists, conducts diverse congresses and commercial events and works in cultural and artistic as well as scientific and economic partnership with the Municipality of Ljubljana and the Republic of Slovenia and in cooperation with international institutions; it fosters and promotes artistic spirit of urban living.
Photo: Stephen Sherrill