Artist Zhang Huan's provocative Semele brings a 450-year-old Ming Dynasty temple to BAM's stage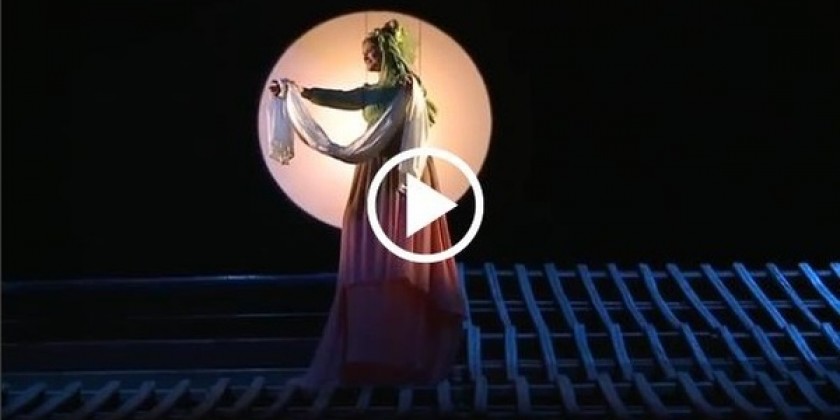 Company:
Brooklyn Acadmey of Music
Semele
By George Frideric Handel
Canadian Opera Company
Conducted by Christopher Moulds
Directed by Zhang Huan

Set design by Zhang Huan
Costume design by Han Feng
Original lighting design by Wolfgang Göbbel
Lighting recreation by Willem Laarman
Co-production of Théâtre Royal de la Monnaie, Brussels and KT Wong Foundation
BAM Howard Gilman Opera House (30 Lafayette Ave)
Mar 4, 6, 10 at 7:30pm, Mar 8 at 3pm
Tickets start at $35 (weekday) and $45 (weekend) 

Master Class
Semele: Behind the Scenes
With Neil Kutner and Paul Bartlett
Mar 8 at 10am
BAM Fisher (Leavitt Workshop)
Tickets: $45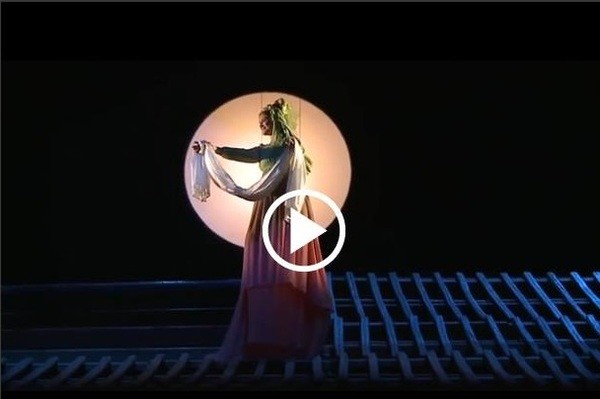 February 5, 2015/Brooklyn, NY—Handel's most sensuous opera unfolds amid acclaimed artist Zhang Huan's daring and provocatively playful stage direction. In his  first directorial and design foray into lyrical theater, Zhang blends the Greek myth of Semele with the contemporary true story of an ill-fated Chinese love triangle—all set within the walls of an actual 450-year-old Ming Dynasty temple. 

Zhang discovered the shrine in a small town several hours west of Shanghai and had it disassembled and transported to his factory-sized Shanghai studio. This process is documented in a video which plays during the opera's overture. In the video the audience learns that during the excavation of the temple, Zhang discovered several domestic relics including the diary of a man who lived in the temple a little more than 20 years ago. The diary tells the painful story of one man's sense of responsibility, his feelings of helplessness for his family, and his love and hatred for his beautiful wife, Ruan Jinmei, who was unfaithful to him. The husband murders one of her lovers, resulting in his arrest and subsequent execution by firing squad.
The heaviest set/scenery in BAM's history, the 17-ton temple is painstakingly reconstructed piece-by-piece, and manifests as Semele's physical and dramatic core. The shrine is magically transformed by exquisite lighting into an altar, a palace, a crematory, and heaven. The ornate wooden structure provides fertile ground for Chinese-born fashion designer Han Feng, who created the luxurious costumes made with colorful patterned traditional Chinese silks and Baroque tailoring.

With appearances by debaucherous monks, a giant inflatable puppet, sumo wrestlers, a flaming gong, and an aroused donkey, Zhang Huan layers cultural taboos and ribald humor with classical compositions, creating a bold and contemporary fable. This astonishing East-meets-West production premiered at Théâtre Royal de la Monnaie in Brussels in 2009, was presented at the Beijing Music Festival in 2010, and made its North American premiere with the Canadian Opera Company in 2012.

The production features the Canadian Opera Company's esteemed cast led by the internationally renowned coloratura soprano Jane Archibald in the title role and conducted by Christopher Moulds. The cast of Semele also features Colin Ainsworth (Jupiter), Hilary Summers (Juno/Ino), Katherine Whyte (Iris), Kyle Ketelsen (Cadmus/Somnus), and Lawrence Zazzo (Athamas).