Artists Wanted for Exhibition in France + Germany + Romania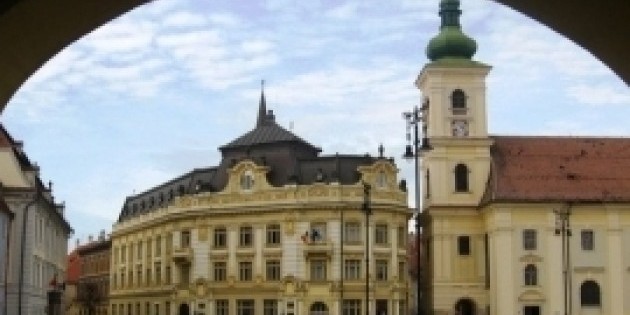 International Exhibition
©2013 Dacia Gallery | 53 Stanton Street | New York NY | 10002 | 917-727-9383 | info@daciagallery.com


FRANCE + GERMANY + ROMANIA
OPEN CALL TO ARTISTS
International Exhibition
ENTRY DEADLINE
Thursday, June 27, 2013
For more information and to submit your artwork please visit our website at:
www.daciagallery.com
Dacia Gallery and The European House of Arts are pleased to present Dacia Universal Art Project, a new and exciting adventure in the arts. Dacia Universal Art Project will launch July, 2013 with a debut exhibition in beautiful Mazières-de-Touraine, France. The exhibition will travel to the gothic city of Erfurt, Germany and take place at the celebrated Bildergalerie at Palmenhaus. The exhibition tour will conclude in the medieval city of Sibiu, the heart of Transilvania in Romania. The Dacia Universal Art Project will comprise of a group exhibition of American and International Artists that will be represented in France, Germany and Romania. The aim of Dacia Universal Art Project is to bring together and share the splendor of art with the global community.
Dacia Universal Art Project invites emerging and established artists to submit artwork for an opportunity to participate in this amazing exhibition adventure in Europe. We are actively searching for talented artists to present their work in the upcoming European exhibitions this summer. In conjunction with Dacia Gallery's roster of artists we want to open this opportunity to all artists and showcase the artwork of as many artists as possible. We have large exhibition spaces in all three countries, so we have a lot of room for your work. The Dacia Universal Art Project and the European House of Arts will advertise and promote the selected artists for the exhibition tour and host a formal Opening Reception & Celebration for each of the three international exhibits.
This is a wonderful opportunity to have an exhibition in France, Germany and Romania and share your artwork with the global community. We look forward to seeing your work and exhibiting it in Europe.
Below are some images of the cities and places of where we will be exhibiting at.
TO EUROPE WE GO