Audition for STREB EXTEME ACTION!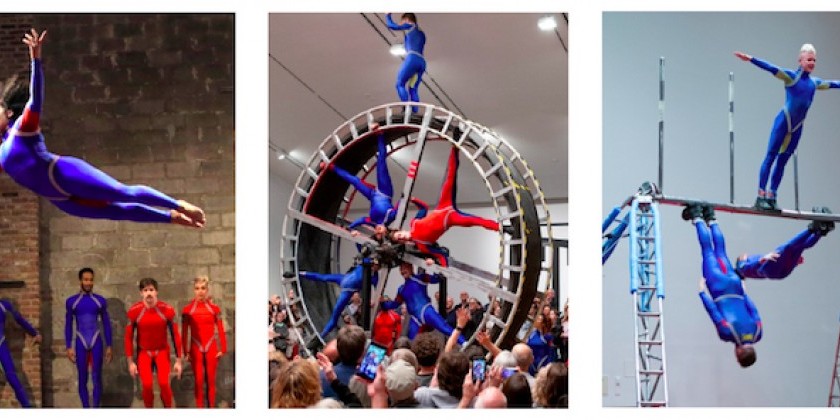 Company:
STREB EXTREME ACTION
Calling all dancers, acrobats, athletes, gymnasts, martial artists and movers with an appetite for EXTREME ACTION: STREB EXTREME ACTION is seeking Action Heroes for paidcompany positions with contracts starting immediately!
Open Call: Tue, March 3 - Wed, March 4, 12-3 pm
Callbacks: Thu, March 5 - Fri, March 6, 11:15 am-3:30 pm
Arrive no later than 11:45 am on Tuesday to register and warm up.
Attendees MUST be prepared to attend all days of the audition to be considered for a  position. Auditionees must be comfortable with physical heights, impact, falls, and extreme acrobatic activity. Strong modern/ballet technique is encouraged. Tumbling experience is a plus, but not a requirement
Please Bring:
- Headshot and a performance and general resume with professional work and skills
- Clothes that are easy to move in and shoes you can run/jump/dance in (i.e. dance or gymnastics shoes, if you have them)
STREB is committed to diversity at all levels: on our stage, in our audience, on our staff and within our leadership. We strongly encourage candidates of color to apply. STREB provides equal employment opportunities to all employees and applicants for employment. STREB prohibits discrimination and harassment based on race, color, religion, age, sex and pregnancy, citizenship status, national origin, disability, protected veteran status, sexual orientation, gender identity, or marital/partnership status.
Questions? cassandre@streb.org