Auditions!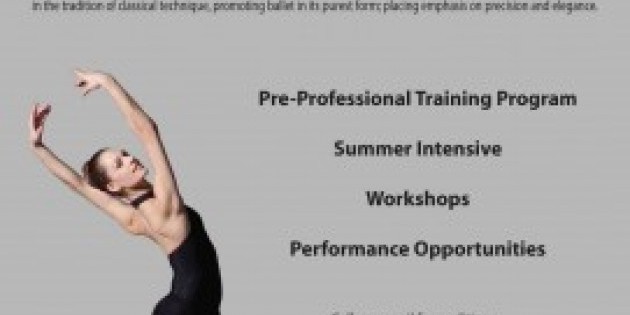 Company:
French Academie of Ballet
The French Academie of Ballet (FAB) and Artistic Director, François Perron will hold auditions for serious dance students ages 9 to 21 for FAB's year-round 2012/2013 pre-professional training program starting September 19, 2012.
Auditions take place Tuesday, September 4, 2012 at Dance Art New York (DANY) Studios, 305 West 38th Street, New York, New York (corner of 8th Avenue). Registration begins at 3:00pm. Audition class for dancers ages 9 to 11 begins at 4:00pm, for dancers ages 12 – 14 at 4:45pm and for dancers age 15 and older at 5:45pm. Dancers should arrive 45 minutes prior to their audition class in order to register. Headshot, 1st arabesque photo and 0 audition fee are required at time of registration. Female dancers ages 12 and older should bring their pointe shoes. For further information email info@frenchacademieofballet.org or call 646.703.0414.
ABOUT FRENCH ACADEMIE OF BALLET - Founded in 2011 by François Perron, the French Académie of Ballet is a unique pre-professional training program. Based on the French School of classical technique, the French Académie of Ballet trains pre-professional dancers in the tradition of classical technique, promoting ballet in its purest form; placing emphasis on precision and elegance. The curriculum is designed to develop strength and flexibility through a pure classical technique.
The Académie's year-round pre-professional program consists of four levels of training, Elementary through Advanced. Each level is closely supervised by François and taught by himself and his faculty. At each level, a schedule of classes has been created to develop the physical and technical strength that propel a dancer toward artistic growth and prepare dancers for the demands of a professional dance career.
NEW FOR FALL 2012 - Dedicated Boy's classes for those male dancers not yet advanced enough to take the dedicated Men's classes. Additional level for dancers at an Elementary level. Dedicated Boy's classes and the Elementary level will be taught by Artistic Director and former coach of Broadway's Billy Elliotts, François Perron.