Avi Scher & Dancers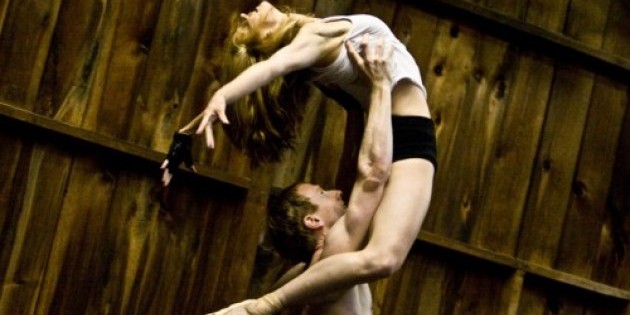 Company:
Avi Scher
AVI SCHER & DANCERS
presents its debut New York Season with a program including two World Premiere productions and four New York Premieres from April 3-5, 2010 at The Alvin Ailey Citigroup Theater, 405 W. 55th Street, NYC (at Ninth Avenue). Performances: Saturday at 8pm, Sunday at 3pm, Monday at 8pm. Tickets are 2 (students 2) and are available at

www.smarttix.com

or by phone at 212-868-4444.
The program features six works with appearances by star dancers Marcelo Gomes, Sara Mearns and Veronika Part. Singer Genevieve Labean performs live with musicians Wes Hutchinson and Chris LoPresto for the final piece of the evening.
The program begins with the New York Premiere of "Mystery in the Wind", danced by Marcelo Gomes, Sara Mearns, Veronika Part, Kristen Segin and Elizabeth Walker. The piece gives an eerie feeling, as three women create a small community, then a mysterious couple appears among them, unsettling the peace that the trio had developed. The New York Premiere of "Little Stories" uses the pop-poetics of Jason Mraz's songs to tell three stories of modern-day relationships. The work is danced by Robert Colby Damon, Kelsey Converty, Jennifer Goodman, Savannah Lowery, Shane Ohmer, and Christian Tworzyanski. "No Matter What", a New York Premiere, delves into ideas of community and unity by depicting groups of people in various dilemmas and moods – good and bad, scary and peaceful – showing that their commitments to each other can take them through anything. The dancers for the piece are Kelsey Coventry, Robert Colby Damon, Jennifer Goodman, J'aMalik, Victoria North, Matthew Renko, and Nancy Richer with music by Aphex Twin. The New York Premiere of "Touch", with music by Alles Wie Gross and Alarm Will Sound, danced by Ralph Ippolito, Savannah Lowery, Veronika Part, Matthew Renko, and Eric Tamm, explores our digital age and the lack of human connection imposed by it. The World Premiere of "Utopia Variations", danced by Marcelo Gomes and Sara Mearns, offers the unique opportunity to see these two star dancers from American Ballet Theatre and New York City Ballet dancing together. The piece depicts people dancing at worlds end, as this slowly creeps into their insulated world. "Inner Voice", a World Premiere with live music performed by Genevieve Labean, will be danced by Elysia Dawn, Ja'Malik, Victoria North, Shane Ohmer, Matthew Renko, Nancy Richer, Kristen Segin, Eric Tamm, Christian Tworzyanski, and Elizabeth Walker. Through the music and presence of Ms. Labean, the dancers play with the idea of a guardian among us, with Ms. Labean, recently a dancer with NYCB, appearing as a dancer and singer. The program is appropriate for children ages seven and above.