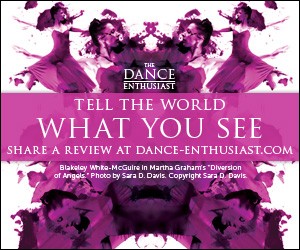 BAM announces 2015 BAMkids winter/spring programming
Company:
BAMkids
Brooklyn Academy of Music (BAM) announces 2015 BAMkids winter/spring programming
Highlights include 17th annual BAMkids Film Festival and a movement-responsive dance performance and installation
Target is the presenting sponsor of BAMkids and community programs

The Wall Street Journal is the title sponsor of BAM Rose Cinemas & BAMcinématek 

Brooklyn, NY/January 7, 2015—Brooklyn Academy of Music (BAM) today announced the 2015 BAMkids winter/spring programming—a full line-up of international theater, dance, and film for kids and families.
Beginning with IMpossible IZZpossible by hip-hop dance ensemble Illstyle & Peace Productions on Jan 16 & 17 (on sale now), this season's engagements across the BAM campus include renowned troupe Pilobolus Dance Theater, the return of Compagnia T.P.O. from Italy with an interactive underwater voyage, a performance for younger theatergoers (ages 2—5) from Lyngo Theatre of the UK, Hakanaï, a movement-responsive installation that blends dance and multimedia, and the award-winning Manxmouse by Theatergroep Kwatta. 
The 17th annual BAMkids Film Festival returns with a line-up of shorts and features presented in association with Animation Block Party, Northwest Film Forum, and TIFF KidsTM International Film Festival. BAMkids Movie Matinees series curated by BAMcinématek, offering fans of BAM's repertory film program a chance to introduce their children to the joy of beloved classic family films and new independent discoveries on the big screen.
Tickets for BAMkids programming go on sale January 19 for the general public (January 12 for Friends of BAM). Tickets for IMpossible IZZpossible are currently on sale. Visit BAM.org/kids for tickets and more details. Download full press release for detailed program information.

BAMkids 2015 winter/spring programs:

Jan 16—17: IMpossible IZZpossible
Feb 7—8: BAMkids Film Festival
Feb 22: BAMkids Movie Matinees—The Circus
Feb 28—Mar 1: Blocks
Mar 7—8: Pilobolus Rules!
Mar 15: BAMkids Movie Matinees—The Adventures of Napkin Man
Mar 20—22: Hakanaï
Mar 29: BAMkids Movie Matinees—The 5,000 Fingers of Dr. T
Apr 2: Poetry 2015: Speaking Truth
Apr 12: BAMkids Movie Matinees—A Tree Grows in Brooklyn
Apr 15—19: Egg and Spoon
Apr 25—26, May 2: Manxmouse: The Mouse Who Knew No Fear         
May 10: BAMkids Movie Matinees—The King and I
May 16—17: Bleu!
May 24: BAMkids Movie Matinees—Kirikou and the Sorceress
Jun 7: BAMkids Movie Matinees—Best of BAMkids Film Festival shorts
Photo from Blocks courtesy of Martin Skoog