BAM names incoming artistic director of DanceAfrica‏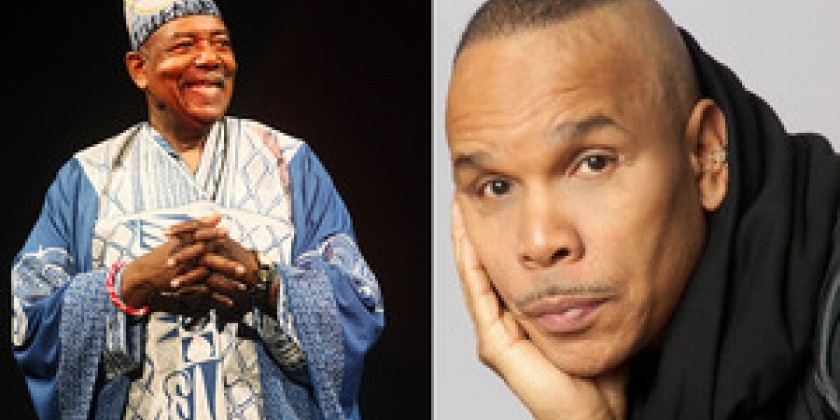 Company:
Brooklyn Academy of Music
Charles Davis (left) ©Julieta Cervantes, Abdel R. Salaam ©Peter Dressel 
BAM announces the selection of Abdel R. Salaam (Forces of Nature) as incoming artistic director for annual DanceAfrica festival at BAM

Founding Artistic Director Charles Davis continues as artistic director emeritus 


Brooklyn, NY/May 18, 2014—BAM announces the selection of Abdel R. Salaam as incoming artistic director for DanceAfrica, the nation's largest African dance festival and BAM's longest-running annual program. Salaam, executive artistic director and co-founder of New York-based Forces of Nature Dance Theatre, will work with longstanding artistic director and founding elder Dr. Charles "Chuck" Davis over the next two years and take the lead on programming the festival in 2016. He will continue to lead Forces of Nature. Chuck Davis will remain actively involved with the festival as artistic director emeritus.

Davis launched DanceAfrica at BAM in 1977 and has guided it every year since then. Starting with his own dance company, the Chuck Davis Dance Company, in the first year, the festival has now showcased over 80 companies and has embraced a wide range of African and African diasporan dances. Companies and performers have come from the Ivory Coast, Congo, Kenya, Zimbabwe, Zaire, Benin, Uganda, Ghana, Cuba, Haiti, Jamaica, Peru, Zambia, and Madagascar, in addition to many from the US. The programming has also expanded to include BAMcafé music performances, films, workshops, visual arts, and the outdoor bazaar.

For press information contact David Hsieh, dhsieh@BAM.org or 718.636.4129 x9.