BAM presents Batsheva Dance Company in "Sadeh21"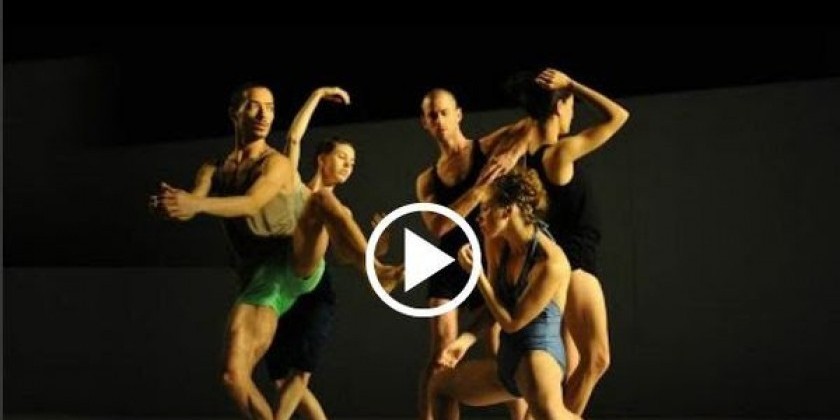 Company:
BAM
BAM presents Batsheva Dance Company in Sadeh21, Nov 12—15

Part of the company's 50th anniversary celebration
Sadeh21   (US Premiere)
Batsheva Dance Company
By Ohad Naharin in collaboration with the company

Lighting and stage design by Avi Yona Bueno (Bambi)
Soundtrack by Maxim Waratt
Costume design by Ariel Cohen
Video titles design by Raz Friedman

Bloomberg Philanthropies is the 2014/2015 Season Sponsor
Time Warner Inc. is the BAM 2014 Next Wave Festival Sponsor

BAM Howard Gilman Opera House (30 Lafayette Ave)
Nov 12—15 at 7:30pm
Tickets start at $20

Iconic Artist Talk: Ohad Naharin 
Moderated by Wendy Perron
Nov 14 at 6pm 
BAM Hillman Attic Studio (30 Lafayette Ave)
Tickets: $20 ($10 for Friends of BAM)

"They are an absolute thrill to watch" –The Guardian (UK) on "Sadeh21"


Brooklyn, NY/October 8, 2014—Celebrating its 50th anniversary, Batsheva Dance Company returns to BAM with the US premiere of Sadeh21, an intensely emotional work by artistic director Ohad Naharin. In Sadeh21, Naharin sculpts the space and sound to produce a work bounding with originality and passion. The piece features 18 dancers in a journey that explores new ground, set to music by Autechre, Brian Eno, Angelo Badalamenti, and others. Naharin's sensation-based Gaga technique promotes the discovery of new ways of moving, leading the sinewy dancers to unconventional heights. Projecting both strength and a poignant sensitivity, the magnetic dancers' bodies move with stunning electricity in a work hailed as "contemporary dance at its most bare, raw, and intimate" (The Toronto Standard). 

Batsheva Dance Company is currently embarking on a commemorative tour to celebrate its 50th anniversary. They will also perform in Los Angeles, San Francisco, Miami, and Washington DC in the US; Paris, Lyon, Amsterdam, Dresden, Prague, and Montpelier in Europe.
Watch a Video Promo HERE.