BAM presents Lyon Opera Ballet‏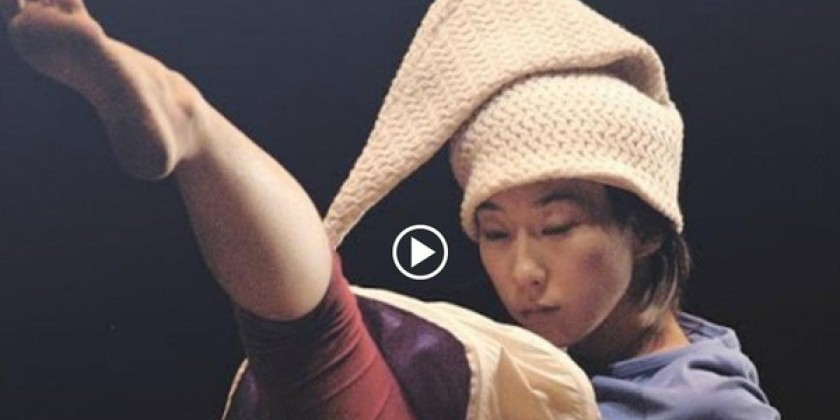 Company:
Lyon Opera Ballet
ni fleurs, ni ford-mustang photo credit: Michael Cavalca 
BAM presents Lyon Opera Ballet and the US premiere of Christian Rizzo's ni fleurs, ni ford-mustang

Bloomberg is the BAM 2014 Winter/Spring Season sponsor 

Lyon Opera Ballet
ni fleurs, ni ford-mustang
Christian Rizzo
 
Concept, staging, and costumes by Christian Rizzo
Original music by Gerome Nox
Lighting design by Caty Olive
 
Part of DANSE: A French-American Festival of Performance and Ideas
Organized by the Cultural Services of the French Embassy
 
BAM Howard Gilman Opera House (30 Lafayette Ave)
May 7—9 at 7:30pm
Tickets start at $20
 
Talk: Lyon Opera Ballet with Artistic Director Yorgos Loukos
Moderated by Jennifer Homans
Co-presented by BAM and the Onassis Cultural Center NY
May 6 at 7pm
BAM Fisher (Hillman Studio), 321 Ashland Pl
Tickets: $15 ($7.50 for Friends of BAM)


Brooklyn, NY/Mar 27, 2014—Lyon Opera Ballet returns to BAM May 7—9 with the US premiere of Christian Rizzo's ni fleurs, ni ford-mustang. The company's engagement is also part of the three-week festival DANSE: A French-American Festival of Performance and Ideas—organized by the Cultural Services of the French Embassy to highlight the work of French choreographers and dancers, giving contemporary dance a more prominent voice and expanding its visibility within a wider public discourse. 

Rizzo's work as a visual artist and fashion designer is evident in this evening-length piece—created for the company in 2004—in which fancifully dressed dancers lie scattered or wander across the stage like mysterious beasts or slowly morphing sculptures. Set to an original score by Gerome Nox, with lighting by Caty Olive, the dancers' movements develop slowly as their costumes become more elaborate, all building to an astonishing finale. In Rizzo's own words, "I see the stage as a space of ritual passages, a transformative place. I use forms to allow things to emerge on their own rather than trying to show something. Anything visible is the result of what is not visible. Just as the face sometimes fades into the background to express an emotion or a secret, the dancers (partly) disappear to express the movement more than the dance." 

Originally created in 1969 by Lyon Opera Director Louis Erlo, the present Lyon Opera Ballet was established in 1984 when Erlo invited Françoise Adret to create a new ballet company committed to contemporary choreographers. When Adret retired in 1991, Yorgos Loukos, who had been the company's associate artistic director, was appointed artistic director. The company made its US debut in 1987 with Maguy Marin's Cendrillon in a two-week season at City Center. Committed to showcasing contemporary choreography, Lyon Opera Ballet has acquired and commissioned ballets by a wide range of international dance makers including William Forsythe, JiAA™í Kylían, Maguy Marin, Mats Ek, Trisha Brown, Merce Cunnigham, Ohad Naharin, Anne Teresa De Keersmaeker, Angelin Preljocaj, and French choreographers such as Rachid Ouramdane, Jérôme Bel, Alain Buffard, and Benjamin Millepied. The company's repertoire features works by many American choreographers, including Lucinda Childs, Bill T. Jones, Stephen Petronio, John Jasperse , Ralph Lemon, Karole Armitage, Lucinda Childs, Susan Marshall, Stephen Petronio, and Bill T. Jones. 

Christian Rizzo studied fine arts at the Villa d'Arson in Nice, where he began to branch out into dance. During the 1990s, he performed with various contemporary choreographers including Mathilde Monnier, Hervé Robbe, Mark Tompkins, and Georges Appaix, and often created soundtracks and costumes for them as well. In 1996 he founded l'association fragile and began presenting events, solos, and group pieces, as well as various projects in fashion and the visual arts. Rizzo has produced more than 30 projects. He teaches on a regular basis in art and dance schools in France and abroad.