BARKIN/SELISSEN PROJECT seeks Managing Director/Development Director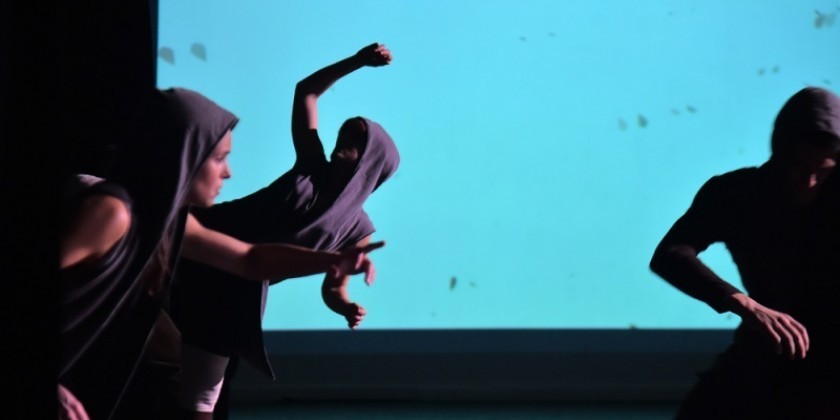 Company:
BARKIN/SELISSEN PROJECT
Managing Director/Development Director
Overview:
BARKIN/SELISSEN PROJECT, a NYC based Contemporary Dance Company founded in 2009, is seeking a Managing Director/Development Director to shepherd the company through an important transitional period toward growth and the fulfillment of the company's long-term vision. We are currently at a crossroads, poised for a leap to a new level of integrating our mission and programs into the creation of a multi-service physical space that provides access to movement-inspired experiences.
Our History:
B/S P engages diverse audiences, providing connection to art and movement by holding performances and workshops worldwide.  The company has toured to 19 cities in 5 countries and created 21 pieces including five evening length works. Highlights are Jacob's Pillow, SUNY Stony Brook's Staller Center, West End Theater, Bryant Park, 92ndSt Y, Jazz at Lincoln Center and EICC in Scotland as part of Booking Dance and Fringe Festivals where B/S P received critical acclaim. Collaborations of note are with Reggie Watts in Sally Taylor's ConSenses, Jim Simons and Sirius String Quartet on Differential Cohomology, and Martinus Miroto for Body in Between live 3D Hologram performances in Yogyakarta, Indonesia. Some workshops include Hartford Performs, Balance 1 Academy Berlin, Limón Professional Studies Program, and Wilson College as the 2017 Summer AIR.
Our Future:
The next three years will be integral in laying the foundation for programming and initiatives that will support growth toward the multi-functional day and night center we plan to build. While continuing to produce artistic and educational programming, we will establish a physical space for rehearsals, classes, convening, social action programs, events, and a variety of other activities. These continued and expanded programs will utilize the work, the company's skills and collaboration as a vehicle to serve and connect diverse and unsuspecting communities in a uniquely inspiring environment.
Our Culture:
-We value strong leadership with a respectful collaborative approach, the ability to generate excitement and work expediently in the interest of advancing the whole.
-We invite the input and special skills of our team, regularly sharing information to further the knowledge of all.
-By encouraging awareness and individuality we cultivate the ability to articulate positions and engage in thoughtful exchanges.
-We view each rehearsal, interaction, and moment as an opportunity for an adventure and learning.  Listening and reflection play important roles in determining how to best allow the company to evolve.
Job Description:
The Managing Director/Development Director will work directly with the two Artistic Directors to develop and implement strategies that ensure the successful production and exhibition of artistic programming, diversified funding, and increased impactful community engagement, while working toward the long-term vision of opening of a center.  The MD/DD will have the opportunity to oversee the hiring of additional staff member/s and be a part of transforming and creating the space and internal systems that will house B/S P and a "morning-afternoon-night" center for accessing art, entertainment, and other programs related to or catalyzed by Movement.  This part-time position will have somewhat flexible hours.  Schedule and compensation, commensurate with experience, will be determined collaboratively with Artistic Directors.
Roles and Responsibilities:
Work Collaboratively with Artistic Directors on:
-Strategic planning & implementation for path to long-term vision of having a space/center where unsuspecting communities may come together and access creative and unique shared experiences inspired through dance.  This will include creating a 3-year plan to secure new sources of funding needed to support the staff & creation of artistic programming as well as a long-term plan to open a center.  As the operational demands of the company are growing, this position will require redefining the structure of the administration and developing new internal systems/operations.
-Fundraising from the private sector as well as through coordinating/overseeing grants and other earned income sources. Identifying new sources for support, securing increased earned income through performance fees and teaching opportunities, submitting proposals, and increasing the general operating budget.
-Networking & Relationship Building to grow support and demand including: Board development donors, presenters (including negotiating with booking agents and coordinating company tours), audience (live & online presence), educational institutions, students, and community outreach.
-Overseeing the day-to-day administrative operations such as budget management (with AD's), payroll (with assistance of the bookkeeper), legal compliance, managing the staff, and the outsourcing of projects as needed.  Making sure that networking efforts and projects are in alignment with our mission, vision, and the established strategic plan.
-Job Crafting; as we plan to grow into a larger organizational structure, we expect that we will add and transform roles along the way.  The MD/DD will need to be self-motivated and highly invested in the shaping of their own role as well as those of incoming staff members.
Skills and Experience:
-An Integrator: able to collaboratively develop and implement strategies to achieve the programs and broader Vision of AD's.  Passion for team building and organizational development, and ability to manage multiple projects simultaneously and precisely.
-Interest in job crafting and proactive with a proven track record of success in leading an administrative team toward the fulfillment of development goals.
-Experience in successfully meeting ambitious fundraising goals from the private sector and organizing innovative fundraising campaigns and events.
-Experience in networking, Board cultivating/relations, and connecting with presenters and institutions that strategically align with long-term goals.  Excellent interpersonal skills needed to manage a wide variety of internal and external relationships. Thorough understanding of written contracts and the psychology of strong relationships and negotiations.
-Resourceful and understanding of the necessary steps in opening the physical space, including finding consultants, field scans and determining ideal location.
-Excellent organizational and time management skills both independently and in leading a group. Experience in effectively and strategically managing growth, operations and programs by ensuring a sound infrastructure through foresight and planning. Motivated to be clear on action steps, manage goals, actively communicate plans and follow through. Analytical and critical thinking necessary.
-Clear communicator when delegating tasks including deadlines, making expectations clear, and translating abstract ideas into easily digestible language. Excellent written and oral communication skills (facilitation & public speaking)
-Creativity, thoughtfulness, & intelligence in messaging and marketing.  Ability to accurately and articulately represent B/S P.
Qualifications:
-Bachelor's degree required, Master's degree preferred
-Professional experience in arts administration and/or executive leadership (Non-profit experience, preferably in dance/performing arts)
-Understanding of budgets and expense reports
-Excellent interpersonal skills, telephone, and writing skills and computer literacy.
-Experience as an artist or advocate for contemporary/concert dance
-Eligible to work in the United States
Interested applicants please send the following materials to BSPopportunities@gmail.com:
-Cover Letter*
-Resume or C.V.
-2-3 References with current contact information
-Any additional materials in support of your work, qualifications, or potential
*In your cover letter, please address the following questions:
Please give two examples of fundraising strategies you know of or have used; one for a single project and another for a long-term goal of increasing operational capacity.Please include the rationale for each.
Describe your leadership style. What would your first steps be in joining an organization, building a team, and developing a strategy for achieving long-term goals?Include areas of future growth that interest you.
Photo: "Skyfire" (2014). Credit: Michael Loccisano / Vicky Good.