BAX Gets Ready For A Teen Takeover!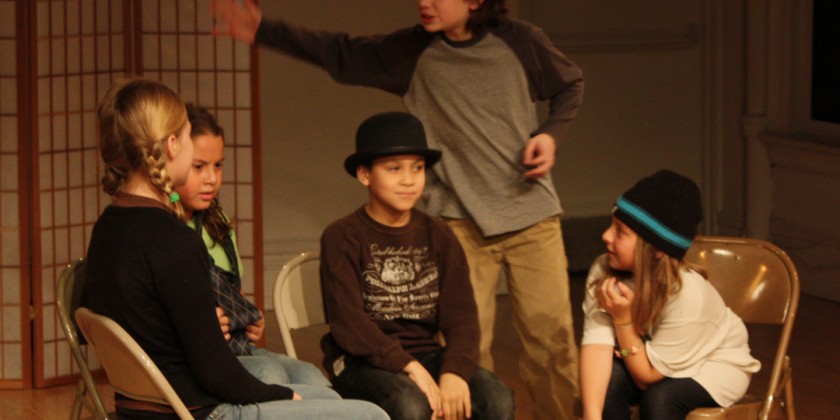 Company:
Brooklyn Arts Exchange
For over 15 years, Brooklyn Arts Exchange's Teen Arts Conference (TAC) has provided teen performing artists (ages 13-18) across New York City and beyond an opportunity to come together as part of a wider cultural community of learners and practitioners. The free, day-long conference, for invited participants, offers a range of theater, dance, and movement workshops; panel discussions with professional artists, companies, and leaders in the field; and culminates with a Performance Gala in the BAX Theater, where the teen groups perform their work for each other and a public audience. For more information about the 2015 Teen Arts Conference, email: joie@bax.org.
Morning Workshops: Led by expert performers and arts educators, the conference kicks off with nine hour-long skill-building and performance workshops, ranging from Hip Hop and Latin Dance, to Clowning and Contact Improvisation.
Panel Show/Talks: The morning workshops are followed by three different moderated panel discussions during which professional artists, including BAX Artists In Residence, share original work and discuss their creative process. This year, BAX's pre-professional dance company, BAXco, will present work and discuss being in a repertory company.
Networking: Serving 100-125 students and performing arts teachers, participants will share a community meal together to network and exchange ideas and information with individuals from training schools, public and private high schools, and recreation and community groups.
Performance Gala: The conference will culminate with an evening Performance Gala showcasing the participating teen groups' original works. This year's teen groups include a range of talent, including Irondale Theater and 92Y Harkness Repertory Ensemble, among others.