Contribute
Your support helps us cover dance in New York City and beyond! Donate now.
BAX Seeks Fundraising Intern/Auction Co-Producer (PAID, $11/hour)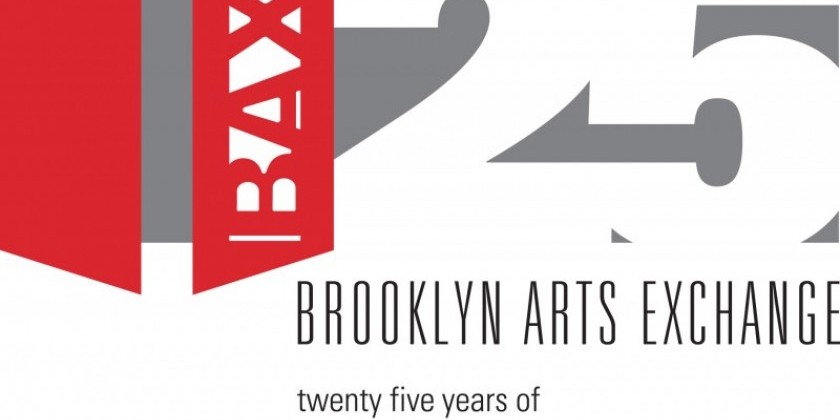 Company:
BAX / Brooklyn Arts Exchange
BAX Seeks Fundraising Intern/Auction Co-Producer (PAID, $11/hour)
Immediate start through April 2017
BAX/Brooklyn Arts Exchange, a non-profit multi-faceted performing arts center, seeks a fundraising intern who would also act as an Auction Co-Producer for its annual Spring Online Auction. As a key team player working closely with BAX's Managing Director, the intern will:
- Research prospects and solicit auction donations from local businesses, corporations, and key constituents (Board, families, audience members, community members)
- Track and enter donations into the online auction platform creating creative copy and images to promote each item.
- Work with Marketing Department on outreach for the auction.
- Individual Donor Cultivation (tracking donations, thank you letters)
- Other assistance with fundraising activities and general office support, as needed.
This opportunity is a great learning experience to get valuable experience in how this popular fundraising vehicle works for many non-profit organizations. The successful candidate will perfect their "elevator pitch," learn to adapt their ask depending on the donor, flex their creative muscles, and get some real fundraising tools under their belt. Being extremely detail oriented and having excellent communication skills are the keys to the success of this internship.  Candidate should enjoy working autonomously as well as being a good team player.
Position/Internship will start immediately and runs hrough April 2017. Ideal candidate should be able to devote 10-15 hours per week (over 2-3 days). Arts Administration students are welcome and college credit is available if applicable.
This temporary internship is paid at a rate of $11/hour. Other benefits include free admission to BAX dance and theater performances and discounts on classes and workshops through the 2016/17 season. Up to 20 hours of free rehearsal space is also available.
To apply:
Please send cover letter stating why you are interested in this position along with a resume to Vanessa Adato at vanessa@bax.org (no phone calls please)
BAX/Brooklyn Arts Exchange, founded in 1991, is a community based performing arts center dedicated to developing artists of all ages, from children to professionals. The organization offers community access to arts and culture, supporting the creation of new work by emerging artists, engaging diverse audiences and providing arts education to youth and families. BAX has intentionally constructed an environment where children study and professional artists create under the same roof. Students are mentored by professional directors and choreographers. The organization's distinct focus on developmental process makes it a nurturing incubator for experimental dance and theater artists and is an important advocate for under-represented voices in the New York City performing arts community.  For more information about BAX, please visit www.bax.org