BAX announces CANADIANS ARE MEAN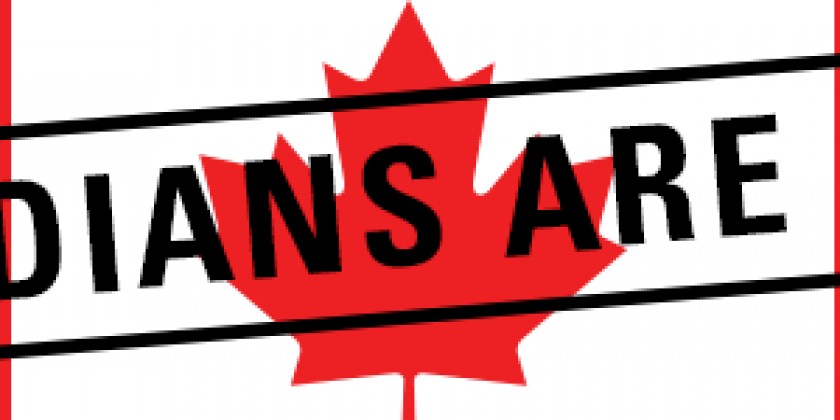 Company:
BAX/Brooklyn Arts Exchange
BAX | Brooklyn Arts Exchange
is excited to announce

CANADIANS ARE MEAN
Curated by Melanie Jones
Featuring Cagey Productions, Theatre Conspiracy, and Danielle Marleau
Friday-Saturday, October 31-November 1 @ 8:00 pm
 
Are Canadians really polite? Is the Great White North truly a socialist utopia? You don't care, you're American.
CANADIANS ARE MEAN confronts the (in)visibility of Canadian artists in NYC. They walk among you undetected. They pass as American, but are Other all the same. They confuse and complicate stereotypes of agreeable, boring Canucks with performance that is dark, frustrated, filled with longing.
CANADIANS ARE MEAN features the work of Cagey Productions (Karen Grenke and David Vining) remounting and reworking their 2005 moderated bitch session, "Angry Rants of the Disenchanted Foreigners". Theatre Conspiracy (Tanya Marquardt and Tim Carlson) presents "Stray," a dark musical memoir of writer/runaway Marquardt's misspent youth. Vancouver's Danielle Marleau remounts her adaptation of Daniel Reetz and Meg Holle's absurdist and off-putting motivational seminar, "You Are Not Dead: A Guide To Modern Living."
Curated by Canadian writer/performer and 2013-15 BAX Artist In Residence Melanie Jones as part of a research process for her newest play, CANADIANS ARE MEAN brings together a unique group of artists asserting their own outsider identities. "It's an evening of good old-fashioned immigrant angst, alienation, and small country syndrome," says Jones.
ABOUT BAX
Founded in 1991, BAX |Brooklyn Arts Exchange, is a community based performing arts center dedicated to developing artists of all ages, from children to professionals. The organization offers community access to arts and culture, supporting the creation of new work by emerging artists, engaging diverse audiences and providing arts education to youth and families. BAX has intentionally constructed an environment where children study and professional artists create under the same roof. Students are mentored by professional directors and choreographers. The organization's distinct focus on developmental process makes it a nurturing incubator for experimental dance and theater artists and is an important advocate for under-represented voices in the New York City performing arts community.

For more information about BAX and its programs please call 718-832-0018, email press@bax.org or visit us on the web at www.bax.org.

Digital photos available upon request.

BAX's Artist Services Programs receives generous government funding from the National Endowment for the Arts, New York State Council on the Arts with the support of Governor Andrew Cuomo and the New York State Legislature, and the NYC Department of Cultural Affairs, in partnership with the City Council. Private support is provided by theCapezio Ballet Makers Dance Foundation, Andrew W. Mellon Foundation, Mertz-Gilmore Foundation, Foundation for Contemporary Arts, the Jerome Foundation, the Jerome Robbins Foundation, the Puffin Foundation, the Harkness Foundation for Dance, Sustainable Arts Foundation, the Lambent Foundation Fund of Tides Foundation and the Doris Duke Charitable Foundation.