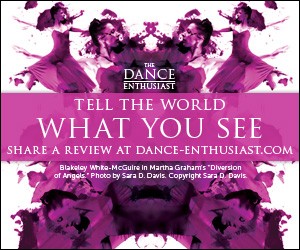 BEATBOX, BALLET, AND BROOKLYN
Company:
Brooklyn Ballet
INTERNATIONAL HIP-HOP ARTISTS COME TO BROOKLYN BALLET
Eight U.S. Department of State visiting hip-hop artists from around the world stop in Brooklyn on their U.S. tour to spend the day with Brooklyn Ballet. The international hip-hop artists join Brooklyn Ballet dancers and DJ Yako440 to share, show, and find common ground. Come see these extraordinary artists! Join us for a free performance event.
Location: The Performance Space at the Schermerhorn
160 Schermerhorn Street, Downtown Brooklyn
Time: Wednesday, October 6, 5-6pm
Since 2006, the U.S. Department of State, Bureau of Educational and Cultural Affairs' Cultural Visitors program, managed by the DeVos Institute of Arts Management at the Kennedy Center, has offered artistic development and cultural exchange experiences for artists and arts managers. The goal of this program is to energize the work of emerging international artists in their own countries by bringing them to the U.S. and providing them with instructive and informative experiences in their arts discipline, exposure to the creation and performance of world-class American art, and opportunities to develop relationships with U.S. arts professionals. Participants have come from more than 37 countries worldwide, including Azerbaijan, Bolivia, India, Indonesia, Jordan, Kazakhstan, Lebanon, Malaysia, Morocco, and Turkey. On behalf of the U.S. Department of State, the Kennedy Center develops customized programs for each group. For more information visit the Kennedy Center website.
Brooklyn Ballet is a professional, not-for-profit dance company dedicated to artistic excellence, education and serving Brooklyn's diverse communities. The company was founded in February 2002 by Artistic Director Lynn Parkerson, the first of its kind in Brooklyn in more than 40 years. Brooklyn Ballet brings a contemporary vision to the treasured art form of ballet, with repertory and programs that revitalize and re-imagine the classical form. T
Mr. Abraham Pari Seis – La Paz, Bolivia
Mr. Abraham Pari Seis is a self trained hip-hop dancer who has been dancing for seven years. He has participated in many workshops with national and international break dancers including Aysha Upchurch (USA) and B-Boy Samurai (Brazil). He teaches to at-risk youth in El Alto and is part of the Alto Estilo Crew. He looks forward to the program to bring his experiences back to his students in Bolivia, where he hopes to open a dance academy in El Alto and help open dance schools in other Bolivian cities.
Mr. Min Htun – Rangoon, Burma
Mr. Min Htun has been dancing for over 11 years and has recently been receiving some
recognition for his work in Burma. Dance is not seen as a useful profession in his country, so he is mainly self taught. He hopes to open a dance school where students can feel free to take part in dance regardless of societal perception. He is excited to take part in the program to meet with dancers and educators.
Ms. Hida Guerrero – Guayaquil, Ecuador
Ms. Hida Guerrero has been dancing for twelve years, mainly studying modern dance. There is not much opportunity to study hip-hop dance in her country, so she is looking forward to
enhancing her studies and techniques. She plans to return following the program and create a teen hip-hop group at her dance school, and to continue to teach and dance.
Mr. Kadir Memis – Berlin, Germany
Mr. Kadir Memis is a dancer and choreographer. He founded a break dance crew, "Flying Steps" and is one of the founders of a worldwide dance association, "Dance Unity". He incorporates new forms of dancing into his techniques, including Turkish folkdance. Mr. Memis sees himself as an ambassador of hip-hop and hopes to take what he's learned to share back home.
Ms. Nonie Sachdeva – Mumbai, India
Ms. Nonie Sachdeva is a member of the dance group "Buskers". She is a dance instructor in
several styles, and participated in a reality based dance competition on Zee TV. She hopes to become a more confdent dancer and to share her knowledge with her colleagues.
Mr. Hasan Rizvi – Karachi, Pakistan
Mr. Hasan Rizvi opened the BodyBeat Dance Studio in Pakistan with the aim to teach hip-hop dance. He has taught over 1,800 students since it opened. Mr. Rizvi has studied several dance styles during his schooling in Toronto, Canada. He looks forward to gaining more experience to pass on to his students.
Mr. Abdul Kinyenya – Kampala. Uganda
Mr. Abdul Kinyenya is a founding member of BreakDance Project Uganda, which uses hip-hop to generate positive social change. He has worked extensively with youth throughout Uganda. He also co-founded Tabu-Flo, a professional Ugandan dance crew. He hopes to use his experience to elevate his own techniques but also to reach more youth in Uganda.
Ms. Yeukai Zinyoro – Bulawayo, Zimbabwe
Ms.Yvonne Zinyoro is the only female member of ROLX, a four member crew from Bulawayo. She works to inspire young girls to consider dance as a profession. She has participated in several competitions, including the African Hip-Hop indaba in South Africa. She also teaches dance at several schools in Bulawayo. Ms. Zinyoro hopes to continue encouraging young girls to participate in dance.