Contribute
Your support helps us cover dance in New York City and beyond! Donate now.
BERIT AHLGREN || THE PLAYGROUND NYC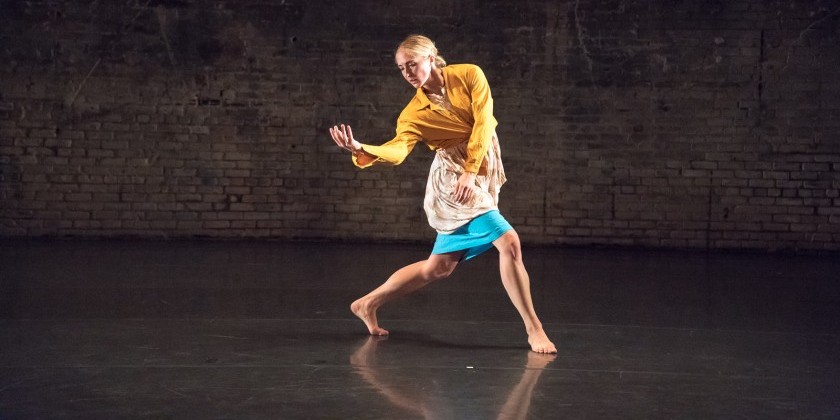 Company:
THE PLAYGROUND NYC
BERIT AHLGEN
FRIDAY, 1/10
2:00 - 4:00PM
$5
Gibney Dance: Agnes Varis Performing Arts Center, 280 Broadway, NYC
Entrance 53A Chambers Street
The Playground NYC allows dancers to experience various choreographic styles and ideas, engage with a new community of dancers, and gather resourceful information and inspiration from the array of choreographers involved. In turn, established choreographers are paid for their creative investigations, are given free space to explore new movement with professional dancers, and are provided with the opportunity to establish relationships with new dancers and fellow choreographers.  
CLASS DESCRIPTION:
This class will be improvisation based and heavily rooted in the Gaga Movement Language. In addition to a listening-based practice, dancers will engage in partner tasks to amplify their movement research and find greater opportunities in their physical range. Towards the end of the session, there will be time to explore application of this research as a compositional tool.

BIO:
Native to St. Paul, MN, Berit Ahlgren trained at Minnesota Dance Theater and was a founding company member of TU Dance, performing between the years of 2006—2016. Receiving Metropolitan Regional Art Council's Next Step Grant in 2011, Ahlgren studied the Gaga Movement Language in Tel Aviv, and shortly thereafter moved to Israel to pursue an intensive, yearlong Gaga teacher certification with Ohad Naharin (2011-12). Ahlgren transitioned to New York City in 2014 to obtain her MFA in Dance from NYU/Tisch School of the Arts, developing ties in the community while teaching Gaga at both Gibney and Mark Morris Dance Centers. Returning to Minnesota late 2016, Ahlgren has been working as dance educator, performer, choreographer and collaborator across the U.S. and abroad, using her relationship with Gaga as a lens to define her creative process
Photo Credit : Bill Cameron