BERLIN, GERMANY: Johannes Wieland Audition 2019 | Staatstheater Kassel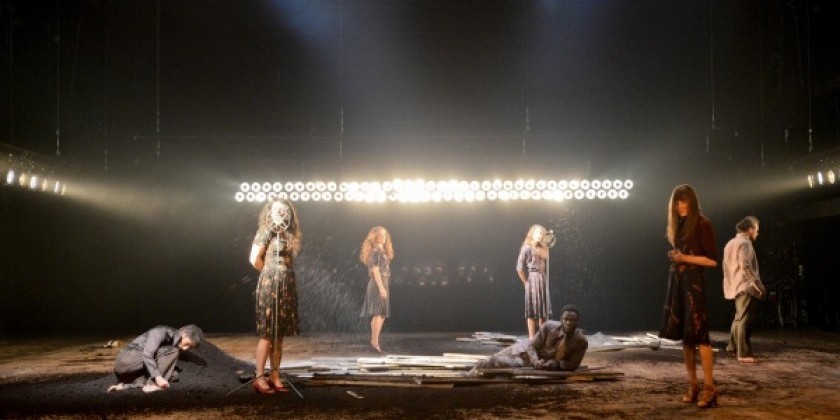 Company:
Johannes Wieland
johannes wieland
is in search of contemporary dancers to fulfill the upcoming 2019/2020 season at the Staatstheater Kassel.
Staatstheater Kassel
Artistic Director | Choreographer: Johannes Wieland
Dramaturgy | Company Management: Lauren Rae Mace
Rehearsal Director: Victor Rottier
________________________________________________________________
Johannes Wieland is searching for
Contemporary Dancers with a strong technical background, creative acting and improvisational skills as well as professional experience for guest contracts. Applicants should be at least 25 years of age.
Please apply to audition@staatstheater-kassel.de before April 27th 2019 with the following information:
•    Short Motivation Letter (1 page)
•    CV
•    Headshot
•    Vimeo Link (Improvisational, performative and/or class material- only VIMEO links will be accepted)
AUDITION BERLIN: Dock 11 Eden Studios, Breite Str. 43 13187 Berlin
*Dancers should be ideally available for the entirety of the audition.
May 11th     GROUP I from 10:00 – 15:30
                    GROUP II from 16:30 - 22:00
May 12th     GROUP III from 10:00– 15:30  
                    GROUP IV from 16:30- 22:00
May 13th     1st  Round CALLBACKs from all GROUPS: 10:00-15:30 & 17:00-20:00
May 14th     2nd Round CALLBACKs from all GROUPS: 10:00-17:00
FINAL CALLBACKS KASSEL: Staatstheater Kassel, Friedrichsplatz 15, 34117 Kassel DE
May 18th & May 19th  (Times will be determined later and a schedule sent out following our final callback day in Berlin)
*All dancers who are invited to the audition in BERLIN should arrive one hour before start time in order to register for the audition.
Remember this audition is  invitation only- we do not accept drop-ins.