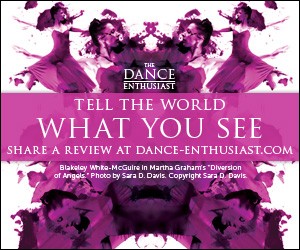 BODYART Season Invite‏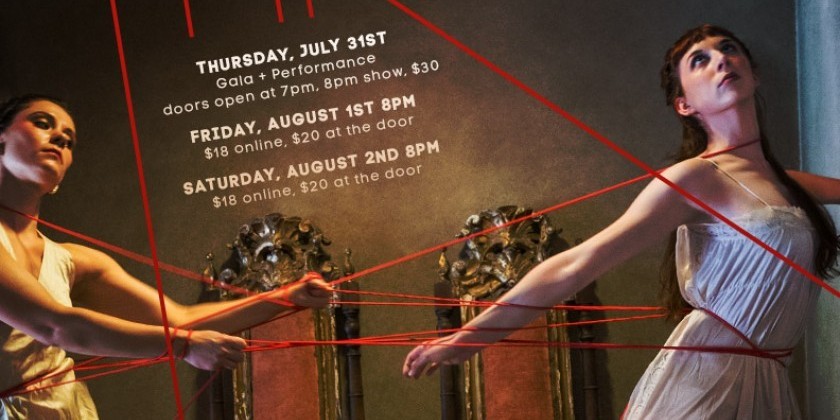 Company:
BODYART Dance
BODYART Welcomes a New Season
 
WHAT: BODYART celebrates its NYC Season with a 3­-night performance series of THREAD.
WHEN: Thursday, July 31st Gala Performance @ 7pm; Saturday, August 1st and 2nd @ 8pm
WHERE: Irondale Arts Center, 85 S Oxford Street, Brooklyn, NY 11217
TICKETS:  www.bodyartdance.com ­ $18 presale/$20 door
New York, NY 2014­­­ BODYART, a multi­media modern dance Theatre Company, founded in 2006, by Artistic Director Leslie Scott will present a new work, "Thread," for their New York City season from July 31st, 2014­ August 2nd, 2014 at 8pm. It will be held at the Irondale Center, 85 South Oxford St. Brooklyn, NY 11217.
"Thread," will combine, interactive video, film, and live dance performances. Fascinating and seductive, Ariadne is a modern woman infused with the myths of the past. In "Thread," the performers will reflect the twists and turns through Ariadne's complex path while interweaving his/her own labyrinth of life.
"Thread," a multi­media dance drama blurs the lines between fantasy and reality, arousal and disgust, fun and violence, spectacle and authenticity. BODYART's accomplished dancers juxtapose the ever­shifting nature of our emotions and interactions through sound scores, images, and movement.
BODYART
Founded in 2006, BODYART is a NYC based dance theatre company whose artistic work creates a content based, emotionally charged and strongly visual dialogue with the audience through performances, research, and teaching. The company regularly collaborates with composers, video artists, set/fashion/lighting designers, poets, and theater artists.  This "creative community" approach to creation is at the core of our mission.
To date, BODYART has created and performed 4 evening­length works and over 10 shorter festival works across the country and at some of NYC's leading theater spaces. In 2006, the company won acclaim for their work An Hour About An Hour at the Edinburgh Fringe Festival. Both Limbo and Loft featured collaborations from the NYC composer collective W4, and showcased live music from the PUBLIQuartet. In 2010, BODYART was invited to perform at the 2,000­seat Bass Performance Hall in Fort Worth TX in conjunction with a 2­-week teaching & choreography residency. In 2011, BODYART's most challenging work, Anatomy of Lost, was performed at the Brooklyn Lyceum in a 60ft x50ft pool of water. This sold­out performance also featured video and fashion design collaborations.
In the company's 7 year history performances and festivals have included: the Joyce Soho, Ailey Citigroup Theater, Baruch Performing Arts Center, The Dixon Place, The Cunningham Studios, City Center, 3 Legged Dog, Jazz at Lincoln Center/Rose Hall, Denton PAC, Downtown Dance, Wave Rising, International Dance Festival, Elan Dance Festival, Queens Dance Festival and LaGuardia Performing Arts Center. BODYART has had the pleasure of teaching across the country at several leading institutions as: Booker T Washington HSPVA, Texas Christian University, University of Texas, Northwestern University, Sam Houston State, San Jose University, Elon University, Brookhaven College, Connecticut College and the Branden Ballet. In 2012, BODYART initiated their first annual teaching intensive in NYC. In the past 5 years the company has been commissioned to set over 15 works at Universities and repertory dance companies.
BODYART recently completed their 5th collaboration with underwater photographer Chris Crumley. The created work is featured in both the stage performances as well as printed publications. The images from the company's shoot in Turks & Caicos were featured in the photographer's coffee table book Femme de la Mer.
Contact: Leslie Scott at (646) 239­0392

For tickets visit www.bodyartdance.com