Contribute
Your support helps us cover dance in New York City and beyond! Donate now.
BRIC presents Ronald K. Brown's "Evidence," A Dance Company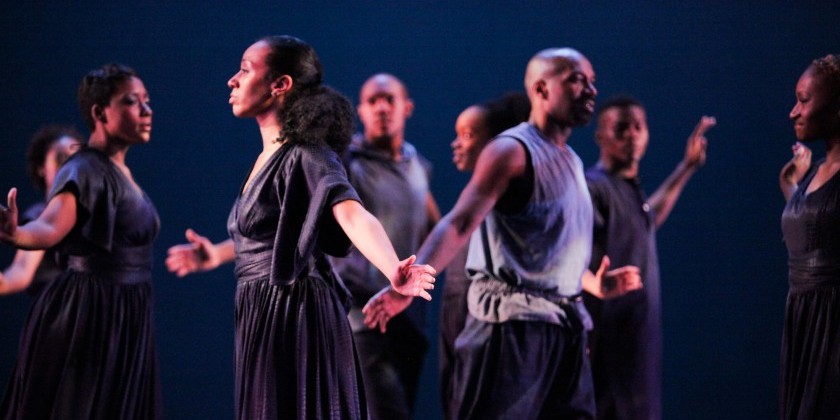 Company:
Ronald K. Brown
BRIC PRESENTS BRIC HOUSE RESIDENT ARTISTS RONALD K. BROWN'S EVIDENCE, A DANCE COMPANY, NOV 13–24 

Company Will Perform Two Programs, Both Including World Premiere of New Version of On Earth Together Featuring 30 Community Members, Ages 8–77

Ronald K. Brown and Evidence, A Dance Company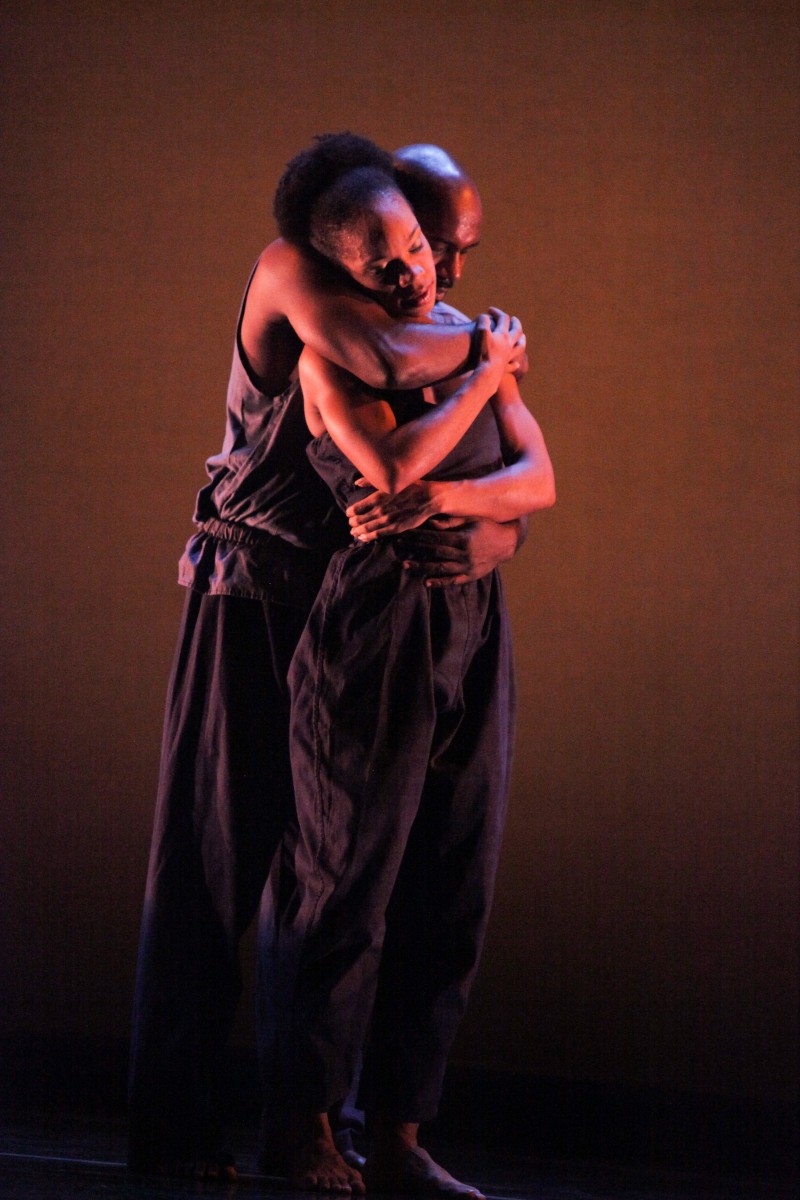 Program A: Gatekeepers (1999), On Earth Together (World Premiere)
November 13, 14, 17 at 7:30pm; November 15, 16 at 8:00pm

Program B: Torch (2013), On Earth Together (World Premiere)
November 20, 21, 24 at 7:30pm; November 22, 23 at 8:00pm

BRIC House Ballroom (647 Fulton Street, Brooklyn)
$22 ($16 student, seniors with valid ID)
bricartsmedia.org; 718.683.5600

BRIC continues its inaugural season in the newly opened BRIC Arts | Media House (BRIC House), the organization's new 40,000-square-foot multi-disciplinary facility in Downtown Brooklyn, and presents BRIC House Resident Company Ronald K. Brown's Evidence, A Dance Company in two programs running November 13–24. Both programs feature a world premiere version of On Earth Together, a celebrated work set to the music of Stevie Wonder. This newest iteration of the piece, developed while the company has been in residence at BRIC House, includes 30 community members (16-19 per program), ages 8–77, performing alongside company members throughout the work and featured prominently in two new sections.

"What I want to do at BRIC House is create something that feels like home and have it be a family celebration," said Brown.

Ten performances by Ronald K. Brown's Evidence, A Dance Company will take place November 13–24 (see schedule above) at BRIC House, located at 647 Fulton Street in Downtown Brooklyn. Tickets are $22 ($16 student, seniors with valid ID) and can be purchased by visiting BRICartsmedia.org or by calling OvationTix at 866.811.4111.

This fall, choreographer Ronald K. Brown and Evidence, A Dance Company have begun a three-year residency at BRIC House. The partnership provides Brown and his Brooklyn-based company with a place in their own borough to create and present new work annually. This new version of On Earth Together is part of a community engagement project, undertaken by BRIC and Evidence with support from the Doris Duke Charitable Foundation, to increase demand for contemporary dance among underrepresented audiences. The initiative includes free bi-weekly dance classes, offered in partnership with sessions at University Settlement's Ingersoll Community Center andat BRIC House.

Founded by Ronald K. Brown in 1985 and based in Brooklyn, Evidence focuses on the seamless fusion of traditional African dance with contemporary choreography and spoken word. Brown uses movement as a way to reinforce the importance of community in African American culture and to acquaint audiences with the beauty of traditional African forms and rhythms. He is an advocate for the growth of an African American dance community and is instrumental in encouraging young dancers to choreograph and to develop careers in dance.

Evidence now tours North America annually, and has also traveled to Cuba, Brazil, England, Ireland, France, Greece, Hungary, Mexico, Holland, Hawaii, Cote d'Ivoire, South Africa, Nigeria, and Senegal to perform, teach master classes and conduct lecture/demonstrations for young people.

Credits:

This work is supported by a grant from the Doris Duke Charitable Foundation to BRIC with a focus on Building Demand for the Performing Arts through work with a Resident Artist.

Support for Evidence'sactivities and New York City season are made possible in part by the National Endowment for the Arts, the Lila Acheson Wallace Theater Fund, established in The New York Community Trust by the founders of the Reader's Digest Association, the New York State Council on the Arts, the New York City Department of Cultural Affairs, the Emma A. Sheafer Charitable Trust, the Bedford Stuyvesant Restoration Corporation Center for Arts & Culture-Youth Arts Academy, and the Tisch School of the Arts at NYU. Co-commissioning support for On Earth Together was provided by: NJPAC Alternate Routes/ New Jersey Performing Arts Center, University of Florida Performing Arts, Wolf Trap Foundation for the Performing Arts, the Ordway Center for the Performing Arts, Alabama Dance Council, and Reginald Van Lee and was created in part during the residencies at The Tisch Dance Residency Festival.

About BRIC:

In the 35 years since its founding as a not-for-profit organization in 1979, BRIC has been the driving force behind a number of Brooklyn's most widely renowned and beloved arts and media programs. In the borough that is now this country's foremost creative hotbed, BRIC is unparalleled in its combination of artistic excellence, programmatic breadth and genuine accessibility.

BRIC presents live music and performing arts (the Celebrate Brooklyn! Performing Arts Festival and BRIClab), contemporary art exhibitions and programs (until 2013 at BRIC Rotunda Gallery and throughout the borough), and community media programs (Brooklyn Free Speech TV, Brooklyn Independent Media, and Brooklyn Bulletin Board) that reflect Brooklyn's creativity and diversity.

Emphasizing creative expression as varied and groundbreaking as the borough it serves, BRIC provides opportunities and platforms for Brooklyn artists and media makers to create and present new works. The organization champions the creativity of Brooklyn and work that expands the boundaries of artistic disciplines. BRIC's highly accessible exhibitions, performances, television programs and educational programs serve more than one million Brooklyn residents, including some 4,000 school children, each year. 

Learn more at BRICartsmedia.org.