BROOKLYN: Vangeline Theater Announces New Gowanus Studio Space is Now Available for Rentals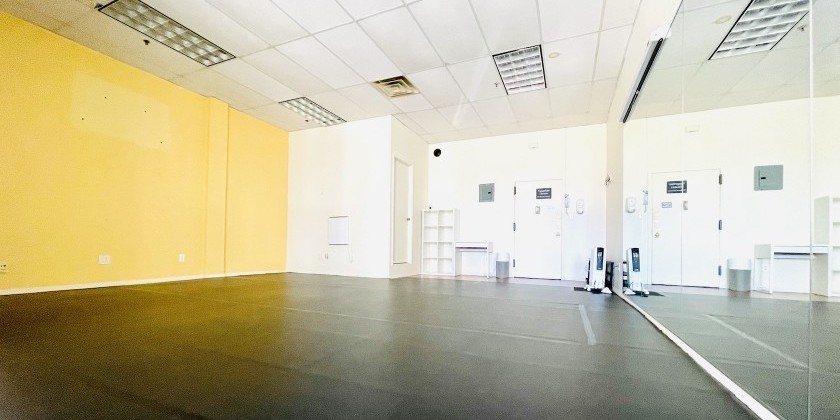 Company:
Vangeline Theater/New York Butoh Institute
The Vangeline Theater/New York Butoh Institute announces that their new studio space at 126 10th Street, Suite 207, Brooklyn, NY 11215, is now available as a rental space for rehearsals, auditions, meetings, small classes or workshops.
This beautiful, new dance studio is located in the heart of the Gowanus in Brooklyn and is accessible by the F/G/R to 4th Avenue and F/G to Smith & 9th. The space is column-free and fully equipped with full-length mirrors, a portable barre, a sound system, chairs, new Rosco Marley floors with subfloors, heat/air-conditioning, WiFi, and a silent, state-of-the-arts air purifier. The 700 square foot studio has a 530 square foot dance floor. It is quiet, private, with plenty of natural light making it clean and bright. The studio is cleaned daily, and renters have access to a private bathroom. There is a capacity limit of 10 to 12 people.
The base rate for rentals is $20/hour, with an early bird special of $15/hour between 7AM and 10AM. Bookings are made online using Skedda and are easily managed. For more information and to book a rental, visit www.vangeline.com/space-rental.
About Vangeline Theater
The Vangeline Theater's mission is to educate the public about butoh, promoting an understanding of Butoh dance history and its social and cultural significance; to connect Butoh to other art forms and disciplines, and to build community through butoh. The Vangeline Theater is home to the New York Butoh Institute, providing superior butoh training to our community. The New York Butoh Institute is dedicated to the advancement of Butoh in the 21st century, with a special emphasis on education, social justice, research, and archiving. The Vangeline Theater/New York Butoh Institute reaches out to the New York and international community by offering public butoh classes, workshops, and performances through collaborations with international and national Butoh artists. Our socially conscious performances tie together butoh and activism; our work addresses issues of gender inequality, and social justice. Our yearly New York Butoh Institute Festival elevates the visibility of women in butoh, and our festival Queer Butoh gives a voice to LGBTQI butoh artists. Our award-winning, 15-year running program The Dream a Dream Project brings butoh dance to incarcerated men and women at correctional facilities across New York State. Our programs promote equity, diversity, and inclusion in the field of butoh.