Contribute
Your support helps us cover dance in New York City and beyond! Donate now.
BalaSole Dance Co. presents "IDIOMS," A NEW PROGRAM OF 10 DANCER/CHOREOGRAPHERS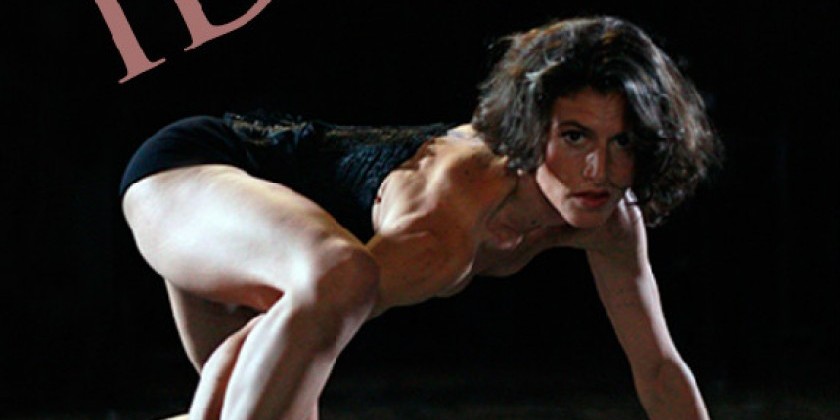 Company:
BalaSole Dance Company

BALASOLE DANCE COMPANY PRESENTS "IDIOMS," A NEW PROGRAM OF 10 DANCER/CHOREOGRAPHERS

January 25 & 26, Saturday at 8PM; Sunday at 5PM
Ailey Citigroup Theater, 405 West 55 Street, NYC
Tickets: $25; $18 for students & seniors
Reservations: 212.868.4444 or www.smarttix.com




"In 2010, Villanueva founded the New York-based BalaSole Dance Company with the mission of showcasing dancers, like him, whose types are underrepresented in the development of their own individual artistic voices." - Lisa Jo Sagolla, Backstage, 2011

"Where it succeeds is in the presentation of skilled artists who command the stage in their self-made solos." - Tim Martin, Dance Europe, 2011

"This is why we go to see dance." - Roberta Pikser, TheaterScene.net, 2011

"A unique venture in the contemporary New York dance scene." Philip Gardner, Oberon's Grove, 2011

"BalaSole's emphasis on the creative process is extremely refreshing." - Stephanie Deere, BroadwayWorld.com, 2013

"This interactive collaboration of independent thinkers has not been seen since the 1980's in the New York dance scene." - Linda Diamond, ENV Magazine, 2013


ROBERTO VILLANUEVA, Executive & Artistic Director and Founder of BalaSole Dance Company, presents the 12th concert season of BalaSole in "IDIOMS," a new program of ten dancer/choreographers in a broad range of dance styles, music choices and artistic voices, on January 25 & 26 at Ailey Citigroup Theater, 405 West 55 Street.  Past BalaSole participants include artists from renowned companies such as the Limón Dance Company, Metropolitan Opera Ballet, Parsons Dance, Lucinda Childs Dance, Sokolow Theatre/Dance Ensemble, Philadanco, The Isadora Duncan Dance Company, and Gus Giordano Jazz Dance Chicago.


For the January concert, BalaSole will feature:

PAULINA BRACONE
CAROLINE BRETHENOUX
JONATHAN BRETON
TRASHINA CONNER
MARION HELFENSTEIN
HUNTER FREDERICK HOUDE
CHRISTEN QUATTLEBAUM
TRACY SINGER
ROBERTO VILLANUEVA
MARINA YURI


Roberto created BalaSole because he believed it was time to create a multi-ethnic organization that would open its doors to dance artists of all genres, styles, shapes, sizes, ages, backgrounds, and artistic expressions. BalaSole is the only dance company in the U.S. with a mission to address the gaps in the field of concert dance. The company's artists are provided artistic freedom and mentored to find and hone their own voices. Diversity and individuality are the keywords of the organization, which has mentored and given performance opportunities to over 100 dancer/choreographers since 2010. The Company has presented seasons at Baryshnikov Arts Center's Jerome Robbins Theater, Ailey Citigroup Theater, New York Live Arts, and Tribeca Performing Arts Center.  BalaSole is the resident company of Mount Saint Vincent College in Riverdale, NY.


MORE ABOUT THE COMPANY:

Florida native PAULINA BRACONE began dance training at age two and continued at the North Carolina Dance Institute and later at the U. of N.C. School of the Arts.   She switched from ballet to contemporary in her junior year and graduated in 2007.   Paulina has spent summers at UNCSA, Boston Ballet, and ABT in NYC.  Continuing her travels, she subsequently moved to Los Angeles, followed by two years in Argentina, where she danced and toured with the Ballet Contemporaneo del Chaco.  She now resides in Raleigh NC, where she continues to dance and work as a Herbalife wellness coach.

Originally from France, CAROLINE BRETHENOUX was enrolled by her parents in ballet school at the age of 5 in order to channel her energy and imagination.    She has worked in advertising and continued to dance wherever she has lived, including Paris, Hong Kong and Madrid, adding contemporary dance, yoga, gyrokinesis and martial arts to her training.   She performed with Complutum Contemporary Dance and DaDaDanza Project in Spain, and collaborated with Projects in Movement at a Paris Summer Festival.   Caroline moved to NYC in 2012 and has danced here with Jennifer Archibald and Brice Mousset.

JONATHAN BRETON has trained in ballet and musical theater (singing, dancing and acting) at schools in France, graduating from the Professional Superior Institute of Performing Arts of Paris.  He obtained his EAT Classique (French national ballet technique examination) in 2012 and arrived in NYC the same year, taking class at the Ailey and Graham Schools.  He has appeared in numerous musicals, including Cats, A Chorus Line, Les Miz, and more, and was director of his own company in France, the Compagnie de l'Etoile, continuing as performer and guest choreographer for musical, dance and theater companies. 

TRASHINA CONNER received her BFA in Theater Arts with a concentration in Dance from Howard University in 2011.   Since moving to New York the same year, she has worked with Def Dance Jam Workshop and with Mickey
Davidson and Friends. In 2013 she performed at the Dumbo Festival in Esquisse, choreographed by Marjolayne Auger and most recently appeared in Unspeakable, choreographed by Lisa Johnson-Willingham at the Ailey Citigroup Theater for their annual Voices and Visions Showcase.   Trashina also teaches children, ages 3-18, in tap, ballet, modern, and African dance styles in NYC schools.  

MARION HELFENSTEIN trained in her native France, first with Francine Richard, former member of the Opera de Paris, and continuing at the Conservatory of Lyon in ballet and contemporary dance.   In Paris she continued her studies and danced with the Modern Dance Ensemble and the FFD Company, also earning her Ballet Teaching Certificate.   In New York, Marion studied on scholarship at the Martha Graham School, where she completed the Professional Training and Teaching Training Programs.   She has danced with Graham II and in Buglisi's Table of Silence Project at Lincoln Center.   She joined the InTW Dance Group in 2013 and is currently interning at Gibney Dance Center.

HUNTER FREDERICK HOUDE, with a long history of Martial Arts training, changed paths to Latin dance while a student at the U of Vermont, where he majored in Environmental Studies with a focus on community and international development and the potential for creating bridges between cultures through the arts.   After graduation he moved to NYC and taught ballroom dance for two years at the Arthur Murray Dance Studios, where in 2011 he was recognized with an international top teacher award from the company.   In 2010 Hunter added to his training classes in Afro-Cuban traditional dance, which then became his main focus.  He subsequently co-founded Global Rhythms Cuba with his dance partner Yesenia Selier, also an experienced performer and researcher on Cuban music and dance.

CHRISTEN QUATTLEBAUM began dance training in her home of North Carolina, receiving a BFA in Dance Performance from East Carolina U in Greenville in 2013.  While there she worked with artists in residence Mark Haim and Jennifer Archibald, as well as River North Dance Chicago and David Dorfman Dance.   She also worked with Justin Mann in his "Breaking Silence" and with Cat Cogliandro on a music video for recording artist Sonia Montez.   Christen added jazz dance to her repertory as well as choreography; her senior choreography project was recently selected for performance at the March 2014 American College Dance Festival.  

TRACY SINGER, from Portsmouth NH, started ballet training at age 6 and continued at Butler U and the U of Mass/Amherst, earning her BFA in Dance.   She also studied with Jose Mateo in Boston before moving to NY to pick up her studies at Steps on Broadway.  Tracy has choreographed productions of "Nunsense," "How to Succeed," and "Forbidden Broadway."   She was one of 600 dancers in the Xbox release event in Times Square and has appeared as The Sugar Plum Fairy in "The Nutcracker in About Three Minutes.'   She enjoys introducing adults to ballet technique, jazz and theater dance.

ROBERTO VILLANUEVA, born in the Philippines, is the Executive/Artistic Director and Founder of BalaSole Dance Company. He trained briefly at SUNY Purchase Conservatory of Dance and received his BA in Dance Performance from University at Buffalo. Acclaimed nationally and internationally for his abilities as a dance artist, Roberto has been hailed "for the deftness and technical control of his dancing" (The New York Times). He has been described as "a poetic dancer" (New York Magazine), "powerhouse dancer" (New York Daily News), "breathtaking" (Swiss Newspaper La Liberté), "an extraordinarily gifted dancer" (Attitude Magazine), "a small powerhouse" (The Village Voice), "a mentor with a mission" (Back Stage New York), "an experienced performer" (TheaterScene.net), "memorable" (Art Times), and "fearless" and "provocative" (ENV Magazine). Roberto has performed, conducted dance residencies, judged dance competitions, and taught master classes in U.S., Europe, and Asia. He has worked with renowned choreographers such as Dwight Rhoden, Kevin Wynn, Milton Myers, and Eleo Pomare. He has performed with dance companies such as Complexions Contemporary Ballet, Alpha Omega Theatrical Dance Company, Steeledance, Marie-Christine Giordano Dance, Pick of the Crop Dance, and Buffalo City Ballet. Roberto has mentored/worked with artists from renowned companies such as the Limón Dance Company, Elisa Monte Dance, Lucinda Childs Dance, Parsons Dance, Metropolitan Opera Ballet, Alvin Ailey American Dance Theater, Philadanco, Joffrey Ballet, Donald Byrd/The Group, Ballet Frankfurt, Paul Taylor Dance Company, Twyla Tharp Dance, Sokolow Theatre/Dance Ensemble, The Isadora Duncan Dance Company, and Gus Giordano Jazz Dance Chicago. Roberto has been commissioned to teach/choreograph for various institutions including the Alpha Omega Theatrical Dance Company, University at Buffalo, East Carolina University, Glendale Community College, and Ballet Philippines. He has performed at renowned New York City venues including the Carnegie Hall, Lincoln Center, Baryshnikov Arts Center's Jerome Robbins Theater, The Alvin Ailey Citigroup Theater, Dance Theater Workshop (now known as New York Live Arts), and Tribeca Performing Arts Center. He was a presenter at the University of Buffalo's 2010 Coast to Coast Arts, Entertainment, and Media Symposium, as well as the National Dance Education Organization's 2010 annual conference. He received the title of "Mr. Dance of America 1993" from Dance Masters of America, where he also served on the faculty of its Teachers Training School. Roberto is a recipient of the 2011-2012 Harlem Stage Fund for New Work Award for the creation and development of his one-man show titled "Pieces of Me: An inside look at a dance artist's journey." Harlem Stage Fund for New Work receives support from the Jerome Foundation. Previous recipients of this award include notables such as Donald Byrd, Ronald K. Brown/Evidence, Nathan Trice, and Earl Mosley. Roberto is an AMERICAN BALLET THEATRE® Certified Teacher in Primary through Level 3 of the ABT® National Training Curriculum. Also, he currently serves as an Arts and Education Outreach Administrator at Dance Theatre of Harlem, and as an Adjunct Faculty at the College of Mount Saint Vincent. Additionally, Roberto was nominated for The Outstanding Filipino American (TOFA) 2012 Award under the Arts & Culture category. Past TOFA awardees, nominees and honorees include U.S. Marshals spokesperson Roland Ubaldo, Pulitzer Award-winning journalist Jose Antonio Vargas, TONY Award-winner Lea Salonga, and Lorna Schofield (President Obama's nominee for N.Y District Court Judge).  In November 2013, he received a "Distinguished Alumni Award" from the University at Buffalo's Department of Theatre & Dance.

MARINA YURI, from Osaka Japan, began her ballet training at the age of three at the Keiko Kawakami Ballet School, followed by studies of contemporary, jazz, hip-hop, street as jazz, tap and acting at the Osaka Dance & Actors School and in NYC at Broadway Dance Center.    She has danced in NYC with several choreographers and companies, including Shelly Hutchinson, Synthesis TOO, The Next Stage Project, Kristin Sudeikis and Lajon Dantzler.  Marina has performed here in several dance festivals and has been a backup dancer for presentations on Good Morning America, NBC Today show, and Fox News.