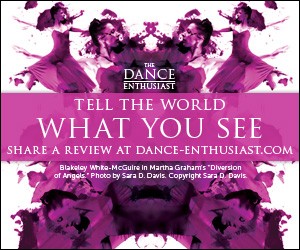 Ballet Flamenco de Andalucia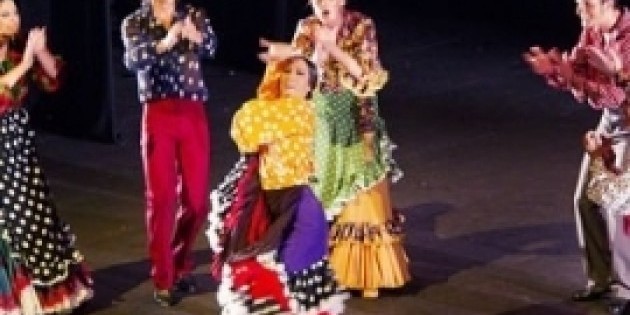 March 6 - 9, at City Center
You are invited to a performance of Ballet Flamenco de Andalucía, running March 6 – 9, at City Center. The company of 19 dancers, singers and musicians, directed by award-wining flamenco star Rubén Olmo, will present the New York premiere of Metáfora, a dazzling kaleidoscope of castanets, fans, traditional flamenco bata de cola dresses, powerful footwork, demanding technique and athleticism.
Ballet Flamenco de Andalucía, now in its 19th season, is Spain's premiere flamenco company. The troupe has performed all over the world, including Argentina, Cuba, the United States, Italy and Japan. Rubén Olmo trained with some of Spain's great teachers, including Jose Galván, Manolo Marín, María Pagés, Javier Rosa Naranjo, and Aida Gómez. Olmo entered the Ballet Nacional de España as a soloist at the age of 18 and became a principal dancer the following year. He has performed with Eva la Yerbabuena and Ramón Oller and has worked with Rafael Amargo as a soloist and choreographer. In 2005 he was an instructor on "Operación Triunfo," the Spanish edition of the TV show "American Idol". Olmo formed his own company in 2006, and he has presented shows at the Teatro Albeniz of Madrid, the Teatro de la Villa de Madrid, and at the Bienal de Flamenco in 2010, where he won the prestigious El Giraldillo Prize for best choreographer.
Please RSVP by contacting me at helene@helenedavispr.com. You are invited to attend Wednesday March 6 at 7:30 p.m. or Thursday, March 7 at 7:30 p.m.