Ballet Next to perform at BAM Fishman Space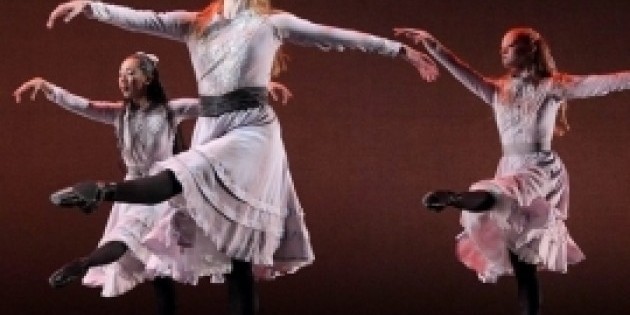 Featuring new works by Katarzyna Kolzielska and Tobin Eason
BALLET NEXT PRESENTS SPRING SEASON
AT FISHMAN SPACE AT BAM, APRIL 17-18
Featuring new works by Katarzyna Kolzielska and Tobin Eason
New York, NY -- Ballet Next, the ballet company founded by Michele Wiles and Charles Askegard, is pleased to be a part of the inaugural season of the Fishman Space at BAM on April 17 and 18.

Following a highly successful and critically acclaimed season at The Joyce Theater in New York in 2012, Ballet Next will present two world premiere works by Katarzyna Kolzielska from the Stuttgart Ballet and Tobin Eason.

The program will also include Charles Askegard's Stravinsky Divertimento, Brian Reeder's Picnic, and a performance of the Dying Swan by Misty Copeland.

The Ballet Next Ensemble will accompany the dancers with live music led by noted Israeli cellist Elad Kabilio.
Tobin Eason's new work, Mea Culpa, is set to Mozart's "Piano Sonata in C Minor K. 457".

Eason also created the set designs for this piece and for "Picnic."

Katarzyna Kolzielska's world premiere is set to Schubert's "Death and the Maiden" string quartet.
In addition to Wiles and Askegard, the dancers slated to perform include Misty Copeland and Alex Hammoudi from American Ballet Theatre, Georgina Pazcoguin from New York City Ballet, Jens Weber from Morphoses, and Jesus Pastor.

Ballet Next soloists include Lily Nicole Balogh, Kristie Latham, and Tiffany Mangulabnan.
The performances are a unique partnership between the Bedford-Stuyvesant YMCA and Ballet Next with the goal of promoting arts, fitness and education to young people through building lasting relationships within the community.
Performances take place on April 17 & 18 at 7:30pm at the Fishman Space at BAM, 321 Ashland Place, Brooklyn, NY.

For tickets and more information, please visit www.bam.org/balletnext.