Ballet des Amériques presents the Premiere of "Peter and the Wolf"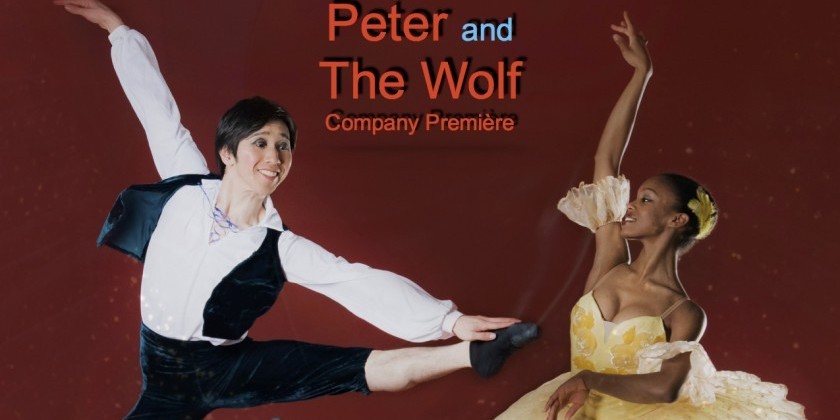 Company:
Ballet des Amériques
Following the successful first season of Evenings of Dance in Port Chester, the Company of Ballet des Amériques comes to the Emelin Theatre with the premiere of Peter and the Wolf, a ballet by Carole Alexis based on the well-known story and music of Sergei Prokofiev. 
Preceding the Company performance will be an opening program danced by the preprofessional students including Boléro, music by Maurice Ravel, and Jeux d'enfants or Children's Games, a set of twelve miniatures by Georges Bizet, all choreographed by Artistic Director Carole Alexis. 
Saturday, June 13, 2015, 3pm 
Sunday, June 14, 2015, 3pm
Emelin Theatre, 153 Library Lane, Mamaroneck, NY
Tickets: http://www.balletdesameriques.com/peter-and-the-wolf
The premiere of Peter and the Wolf is supported by a grant from Macy's and by an Arts Alive Project Grant.
Arts Alive Project Grants are made possible with funds from the Decentralization Program (DEC), a regrant program of the New York State Council on the Arts with the support of Governor Andrew Cuomo and the NYS Legislature and administered by ArtsWestchester.
Ballet des Amériques is a not-for-profit 501(c)3 organization operating a preprofessional ballet training program and a professional dance company, and is based in Port Chester, New York.