BalletNext announces Resident Choreographer & Exec. Director‏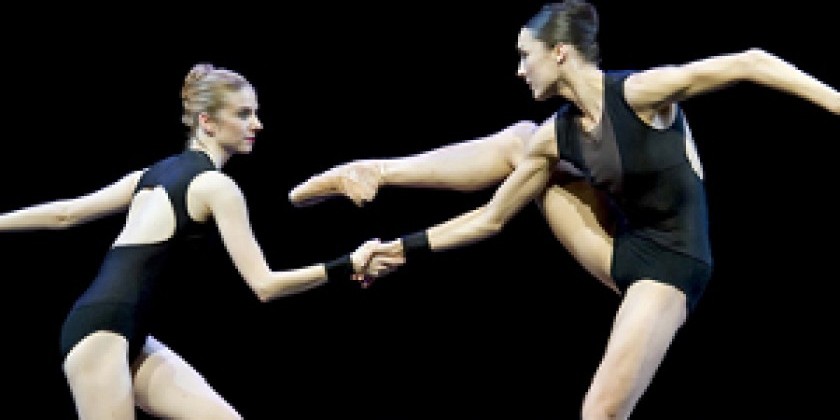 Company:
BalletNext
BalletNext Names Brian Reeder as Resident Choreographer
And Elizabeth Johanningmeier as Executive Director
• Reeder to Create New Choreographic Work Annually
• Johanningmeier to Focus on Developing a Sustainable Infrastructure
 
New York, NY, March 6, 2014 – BalletNext today announced Brian Reeder, as Resident Choreographer and Elizabeth Johanningmeier as Executive Director.
On the heels of the company's critically acclaimed season to date, a program of three works by Brian Reeder at New York Live Arts in January 2014, BalletNext is pleased to continue its collaboration with Mr. Reeder, a choreographer who, according to the Financial Times, "captures today's exhilarating eclecticism."
Michele Wiles, BalletNext's Artistic Director, said, "I am thrilled Brian is joining the company in a central role as a member of our artistic core. The intelligence and subtly of his work embodies what we are trying to achieve."
In his capacity as Resident Choreographer, Mr. Reeder will create one new choreographic work each year for the company.  The first work of his residency, a trio set Baroque music, will have its New York premiere at BalletNext's New York season in February 2015.  
To support the company's infrastructure and artistic growth, BalletNext has named Elizabeth Johanningmeier as Executive Director. Ms. Johanningmeier joins BalletNext following her role as Director of Operations at Morphoses and prior experience with Trisha Brown Dance Company and Parsons Dance.
Said Ms. Johanningmeier, "I joined BalletNext because Artistic Director Michele Wiles has an executable vision to create new, high-quality choreography for classically trained dancers on pointe, always to live music.  My goal is to build a relevant and sustainable business model that will carry this vision well into the next decade."
 
About BalletNext:
Under the artistic direction of Michele Wiles, BalletNext pairs classically trained dancers and live musicians in a collaborative setting that encourages risk taking and a focus on process to create new choreography.  
Highlights of the 2014 season of BalletNext includes the recently completed sold-out season at New York Live Arts, performances at the Lensic Performing Art Center in Santa Fe, NM a co-production with the Bedford Stuyvesant Y at BAM Fisher, performances at Kaatsbaan International Dance Center, and a creative residency at On Stage at Kingsborough.
Bios:
Brian Reeder began his dance training with Marcia Dale Weary at Central Pennsylvania Youth Ballet. He had the privilege of a dance career at New York City Ballet (1986–1990), William Forsythe's Ballet Frankfurt (1990–1993) and American Ballet Theatre (1994–2003).  As a choreographer, beginning in 2002, he has created or re-staged his ballets on American Ballet Theatre, ABT Studio Co., Washington Ballet, Washington Ballet Studio Co., Pacific Northwest Ballet, Colorado Ballet, Sacramento Ballet, Ballet Grandiva and BalletNext, as well as other regional and civic dance companies across the nation. Brian has been the recipient of several grants and fellowships, including The New York Choreographic Fellowship, The Jerome Robbins Foundation for New Works and The Boomerang Foundation.
Prior to joining BalletNext, Elizabeth Johanningmeier was invited by Lourdes Lopez and Christopher Wheeldon to join Morphoses when it was founded in 2007.  She ultimately served as Director of Operations where she was responsible for strategic planning, marketing and communications, and day-to-day operations.  Prior to Morphoses, she worked in the development departments at Trisha Brown Dance Company, and Parsons Dance. Ms. Johanningmeier was raised in Tampa, Florida and has a passion for the arts that stems from her upbringing. She holds a BFA in Dance Performance from Southern Methodist University and an MA in Performing Arts Administration from New York University.

Upcoming Performances:
April 25 & 26, 2014 at 7:30pm The Lensic Performing Arts Center - Santa Fe, NM
Tickets can be purchased on lensic.org or by calling the box office: 505.988.1235
For more information about BalletNext please visit  balletnext.com