Barak and Buudou, BADOO, BADOLO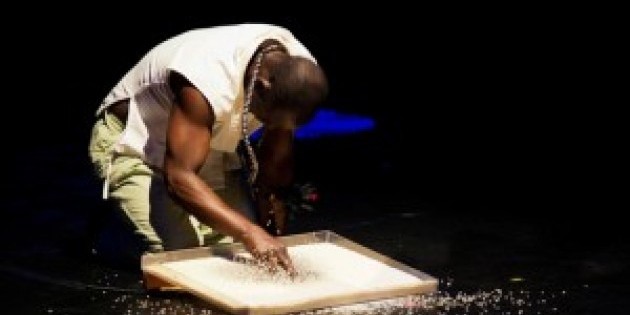 Company:
Souleymane Badolo with Cynthia Oliver
Apr 25 - 27 at 7:30pm
0
World Premiere
With an opening performance by Cynthia Oliver

Born in Burkina Faso, choreographer and performer Souleymane Badolo's African heritage is a driving force in his work. The evening will include a new work guided by the Gurunsi divination system bagger, a ritual where form and structure are suggested through the meaning inherent in thrown cowrie shells. Also on the program, Buudou, BADOO, BADOLO is inspired by Badolo's rich family legacy as it traces the journey of his great-great-grandfather; the lessons his father taught him; and the responsibility he feels to his own son about their ancestry.

BOOM!, a new duet by Cynthia Oliver featuring Oliver and Leslie Cuyjet, opens the performance program. A nugget of a larger work to come, BOOM! exposes and manipulates notions of building a life and a relationship - of a woman to herself, her history, her present and future. Negotiating and renegotiating the rules of personhood, fate and consequence, BOOM! simultaneously reveals, resists and submits to the structures and shape of a performance.
Apr 25 at 6:30 Come Early Conversation: Continuing the Discourse: The Africanist Aesthetic in Performance and Visual Artwith Adrienne Edwards (Performa)

Apr 26 Stay Late Discussion: From BOOM! to Barak – A Conversation about Autobiographical Dancemaking with Reggie Wilson (Artistic Director, Fist and Heel Performance Group)
Barak and Buudou, BADOO, BADOLO is commissioned by New York Live Arts and made possible, in part, by the National Endowment for the Arts, the New York State Council on the Arts, and the Jerome Foundation. Additional support is given by contributors to the Dance Theater Workshop Commissioning Fund at New York Live Arts.