Baryshnikov Arts Center presents Joanna Kotze in "FIND YOURSELF HERE" (N.Y. Premiere)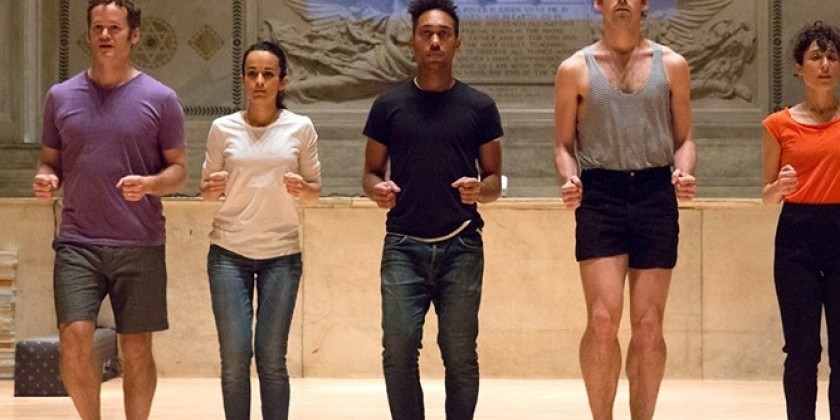 Company:
Joanna Kotze

Baryshnikov Arts Center Presents
Joanna Kotze
FIND YOURSELF HERE (N.Y. Premiere)
Sep 17-19, 2015
"Imbued with smart, philosophical underpinnings articulated with attractively designed and executed movement sequences and art-making processes."  - D.C. DanceWatcher
Choreographer Joanna Kotze's FIND YOURSELF HERE is a work for three dancers, three visual artists, and a composer/sound designer who utilize movement to examine the potential for hybridity across disciplines. Creating dialogue along a spectrum of tension and harmony, isolation and togetherness, the performers explore boundaries and shared concerns of visual art and live performance, and the forums for presenting each.
FIND YOURSELF HERE is performed by dancers Joanna Kotze, Stuart Singer, and Netta Yerushalmy; and visual artists Jonathan Allen, Zachary Fabri, and Asuka Goto; with composer/sound designer Ryan Seaton, who mixes sound live for each performance. Costume design is by Mary Jo Mecca and lighting design by Kathy Kaufmann.
FIND YOURSELF HERE was developed during a 2013 Martha Duffy Residency at BAC.