Battery Dance 33rd Annual Festival‏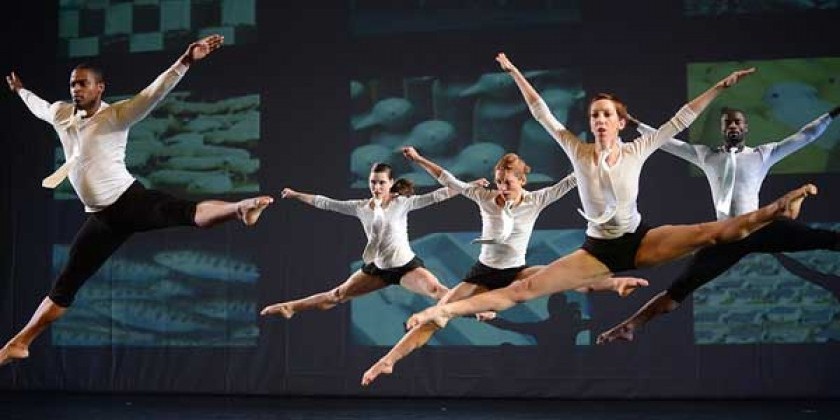 Company:
Battery Dance Festival
  Photo: Benot Dorchies.
 
BATTERY DANCE COMPANY, IN COOPERATION WITH BATTERY PARK CITY AUTHORITY, PRESENTS THE 33RD ANNUAL DOWNTOWN DANCE FESTIVAL AUGUST 17-21
Festival moves to the Robert F. Wagner Jr. Park in Battery Park City and shifts to evening schedule

Performances by The Vanaver Caravan, Lori Belilove & The Isadora Duncan Dance Company; Mazzini Dance Collective; Nimbus Dance Works; Dorrance Dance / New York; New York Theatre Ballet's Elena Zahlmann; Romania's Tangaj Dance; Spain's Entomo EA&AE; Limón's Logan Kruger; a combined program by Buglisi Dance Theatre, Jennifer Muller/The Works, Elisa Monte Dance; and Battery Dance Company in a new work by South African choreographer Theo Ndindwa
Erasing Borders Festival of Indian Dance, curated by the Indo-American Arts Council (IAAC), to be held Wednesday, August 20
Founded in the Financial District by Jonathan Hollander in 1976, Battery Dance Company gave its first performances in parks, plazas and piers downtown. Five years later, the Company launched the Downtown Dance Festival, which has now become the city's longest–running free public dance festival. This year, for its 33rd annual edition, the festival moves to The Robert F. Wagner Jr. Park in Battery Park City, between Historic Battery Park and the Museum of Jewish Heritage, where performances will take place against the panoramic backdrop of New York Harbor at dusk (6-8pm). For more information, please visit http://batterydance.org/ddf_festival.htm
The festival kicks off with a tribute to the late Pete Seeger by Vanaver Caravan's company of musicians and dancers. Limón's Logan Kruger will draw upon the modern dance lineage of Ted Shawn, Doris Humphrey and Jose Limon in a new set of solos and a duet for herself and partner Adam H. Weinert. Nimbus Dance Works will perform Pedro Ruiz's Danzon. New York Theatre Ballet's Elena Zahlmann's will present James Waring's An Eccentric Beauty Revisited. Lori Belilove & The Isadora Duncan Dance Company will bring the spirit of Isadora to the Festival once again, which will also feature Annmaria Mazzini, formerly of Paul Taylor Dance Company, and her company Mazzini Dance Collective; rhythm-tap sensation Michelle Dorrance and her company, Dorrance Dance / New York; Romania's multimedia dance company Tangaj Dance; and Spain's Entomo EA&AE. In addition, Buglisi Dance Theatre, Jennifer Muller/The Works, Elisa Monte Dance will present excerpts from their respective repertoires. Battery Dance Company will close the Festival, performing new choreography by South Africa's Theo Ndindwa.  
The Downtown Dance Festival presents the 7th edition of Erasing Borders Festival of Indian Dance, curated by the Indo-American Arts Council (IAAC), on Wednesday, August 20, 6-8pm. The program includes performances by Tribhangi Dance Theatre (South Africa), Yamini Saripalli (Maryland), Sreyashi Dey (Michigan), Sanjukta Sinha (India) and Prabal Gupta (India).
Brief biographies of the artists, including those performing in Erasing Borders, are below.
BDC gratefully acknowledges the support of Battery Park City Authority, Con Edison of New York, Moody's Corporation, Goldman Sachs, and Capezio/Ballet Makers Dance Foundation, Inc. The festival is supported, in part, by public funds from the New York State Council on the Arts, the New York City Department of Cultural Affairs and Council Member Margaret Chin. More information can be found at www.batterydance.org. Twitter users can keep track of festival updates by using #DowntownDance.
ABOUT THE ARTISTS
The Vanaver Caravan (Sunday, August 17)
Musician/composer Bill Vanaver and dancer/choreographer Livia Drapkin Vanaver established the Vanaver Caravan in 1972. The company has toured extensively throughout the world, appearing at Jacob's Pillow Dance Festival, the Smithsonian American Folklife Festival, the Bienale de la Danse in Lyon, France, Tanz & FolkFest in Rudolstadt, Germany, Harbourfront in Toronto, and the Sidmouth International Festival in England.
The Vanaver Caravan is committed to using the arts for social change; they have collaborated with Friendship Ambassador's Foundation, which brought the Company to work at the Balkan Peace and Reconciliation Conference in Romania and Bulgaria. In 2002 the Company created an arts and healing program for 9/11 victims.  Currently, The Caravan is working on the India Project bringing their Arts Education program to Udaipur, India.
Bill and Livia Vanaver's longtime friendship with legendary activist and folksinger Pete Seeger blossomed into a professional collaboration in 1996, when Seeger suggested he play to accompany The Vanaver Caravan dancers. This partnership provided the foundation for Turn, Turn, Turn!
 
Mazzini Dance Collective (Sunday, August 17)
Annmaria Mazzini formed Mazzini Dance Collective at the conclusion of her career with the Paul Taylor Dance Company. The Mazzini Dance Collective creates an environment where rising and established dancers can inspire one another to achieve new levels of excellence in choreography and performance. The Mazzini Dance Collective has performed at the SpringUp Dance Festival, DanceNow's RAW Series, and the Allentown Fringe Festival. In 2013, MDC joined the American Modern Ensemble in a joint concert at Brooklyn's Roulette Performance Space.
 
In Situ Arts / Adam H. Weinert and Logan Frances Kruger (Sunday, August 17)
Adam H. Weinert and Logan Frances Kruger engage with the American Modern Dance lineage of Ted Shawn, Doris Humphrey and José Limón. In this program historical pieces are used to generate new choreographic material. Kruger and Weinert explore the possibilities that emerge when a reverence for dance history merges with the personal narratives of the interpreters. Weinert will also present his own material in a work-in-progress performance.
Adam H. Weinert has danced with The Metropolitan Opera Ballet Company, The Mark Morris Dance Group, Shen Wei Dance Arts, and Christopher Williams, and for four years served as the Artistic Associate to Jonah Bokaer.  Weinert is the producer and choreographer of an award-winning collection of dance i¬lm shorts screened nationally and abroad, and his work has toured to four continents including The Museum of Modern Art in New York and The Tate Modern in London.
Logan Frances Kruger has performed in theaters across four continents, working with choreographers such as Michelle Mola, Zack Winokur, Adam H. Weinert, and Jonah Bokaer and with the company Shen Wei Dance Arts. Logan is currently in her 5th season with Limón, where she has performed featured roles in works by José Limón, JiA™í Kylián, and Rodrigo Pederneiras.
 
Lori Belilove & The Isadora Duncan Dance Company (Monday, August 18)
The Isadora Duncan Dance Company is the resident performing troupe of the Isadora Duncan Dance Foundation. Under the artistic direction of Lori Belilove, The Company performs over 80 original dances that highlight the unique qualities of Isadora Duncan's repertoire, from the early lyrical pieces to the tragic solos. The all-female company is a spirited ensemble of highly trained dancers distinguished by their deeply felt connection to the art of Isadora and to Artistic Director Lori Belilove´s interpretive vision and aesthetic sensibility. As a creative team, the troupe delvesinto new artistic territory as it explores ways to deliver the essence of Duncan into the 21st Century.
 
New York Theatre Ballet (NYTB), Performance by Elena Zahlmann (Monday, August 18)
Elena Zahlmann has received acclaim for roles in The King & I, Oklahoma! and 90 Years of MUNY Magic in St. Louis and in the Reagle Players' production of The King & I in Massachusetts. She assisted choreographer Gemze de Lappe at Theater of the Stars in Atlanta, Georgia, and assisted Diana Byer in the staging of Agnes de Mille's Three Virgins and a Devil for the Alabama Ballet and Judgment of Paris and Soireé Musicale for American Ballet Theatre. She is a 2006 and 2011 Byer Fellowship recipient and is on faculty at Ballet School NY.
New York Theatre Ballet was founded in 1978 by its artistic director, Diana Byer. It is the most widely seen chamber ballet company in the United States. NYTB has earned national acclaim for its restoration and revival of small masterworks by great choreographers and for its innovative hour-long ballets based on children's literature. 
 
Nimbus Dance Works (Monday, August 18)
Nimbus Dance Works focuses its work on the intersection between dance and innovative ways of involving communities and audiences. Performers with Nimbus Dance Works are drawn from companies including Ballet Hispanico, Ailey II, and the Martha Graham Dance Company. In addition to work by Artistic Director Samuel Pott, the company commissions dances by leading international choreographers including Pedro Ruiz (Cuba/USA), and others.  Nimbus runs programs for inner city youth and seniors and has partnerships with institutions such as the Jersey City Board of Education, Rutgers University, and Young Audiences of New Jersey.
 
Dorrance Dance / New York (Tuesday August 19)
Michelle Dorrance founded Dorrance Dance / New York in the spring of 2011 after devoting 30 years to studying and performing tap dance. Dorrance Dance / New York aims to honor tap dance's uniquely beautiful history in a new and dynamically compelling context, not by stripping the form of its tradition, but by pushing it rhythmically, aesthetically and conceptually.
 
Buglisi Dance Theatre, Jennifer Muller/The Works, Elisa Monte Dance (Tuesday August 19)
Three powerful female choreographers with careers spanning more than 30 years will share a program at the Downtown Dance Festival as they have recently done at New York Live Arts. 
Buglisi Dance Theatre is acclaimed for its magnificent dancers, sublime theatricality and cutting-edge collaborations. In 2013, BDT celebrated its 20th Anniversary with a season at The Joyce Theater, where the company has performed since 1996.  A recipient of an American Dance Guild Award for Artistic Excellence, BDT was founded by Artistic Director Jacqulyn Buglisi, Terese Capucilli, Christine Dakin and Donlin Foreman, who danced together as principal artists of the Martha Graham Dance Company. World-class production values and theatrical appeal have won the company invitations to the Kennedy Center, Jacob's Pillow Dance Festival, the Sosnoff Theater at the Richard B. Fisher Center for the Arts, The Kravis Center, Dance St. Louis' Spring to Dance Festival; the Melbourne Festival (Australia); and to cities in Asia and Europe. 
Elisa Monte Dance founded in 1981, bridges cultural barriers through the universal language of dance. From its earliest recognition on the world stage in 1982 as "Best Company" at the International Dance Festival of Paris, the company has succeeded for more than three decades.  The work of Elisa Monte, a former principal dancer with Martha Graham Dance Company, Lar Lubovitch and Pilobolus, is widely recognized for its highly athletic and sensual style, as well as its technical and physical acuity, exploring a multitude of topics and themes. The company has performed in over 40 countries on 5 continents.  Elisa Monte Dance has also appeared in several major dance festivals such as, the Brooklyn Academy of Music's Next Wave Festival, Jacobs Pillow and The Spoleto Festival both US and Italy.
Jennifer Muller / The Works is celebrating its 39th year of presenting performances to world audiences, educating youth and serving the community. Applying a multi-disciplinary technique that weaves together dance, theater and visual arts,. The Works has electrified world audiences in 39 countries on four continents, 30 states in the US and produced 23 New York Seasons at City Center, the Joyce and Cedar Lake Theaters, among others. The Works has performed at major theaters and festivals worldwide, from Buenos Aires to Toronto and Hong Kong to Moscow with appearances in Paris, Rio de Janeiro, Shanghai, Tel Aviv, Montreal and Rome.  In the US, the company's appearances include Jacob's Pillow, Lincoln and Kennedy Centers, the David H. Koch, Avery Fisher, Ailey Citigroup and Jerome Robbins Theaters.
 
Tangaj Dance - Bucharest, Romania (Thursday, August 21)
Tangaj Dance was created in 2013 by choreographer Simona Deaconescu and film producer Anamaria Antoci as a project-based company. Tangaj has developed 3 main projects: the performance piece 0001|The Dream Factory, the dance film Silent Places and a photo exhibition, financed and sustained by The National Cultural Fund and The National Center of Dance. 0001|The Dream Factory is the pilot of a serial project initiated by the Tangaj Dance Company, placing dance in a linear equation with science and social media. The performance of 0001|The Dream Factory marks Tangaj's Dance's United States debut and is sponsored by the Romanian Cultural Institute.
 
Entomo EA & AE - Madrid, Spain (Monday, August 18 & Thursday, August 21)
Entomo EA&AE is a collaboration between two artists, Elías Aguirre and Álvaro Esteban. Over the past 5 years the company has performed more than 120 performances in 20 countries across five continents. This awarded-winning contemporary dance duo will present three short pieces: Antípodas, Longfade and Entomo. Their award-winning piece Entomo investigates what might happen when insects and humans meet to create movement. Entomo's Downtown Dance Festival performances are sponsored by Spain Culture New York-Consulate General of Spain: member of the network Spain Arts & Culture; and, the Government of Spain: Ministry of Education, Culture and Sport.
 
Battery Dance Company (Sunday, August 17 & Thursday, August 21)
Battery Dance Company connects the world through dance. Founded in the Financial District in 1976, the Company pursues artistic excellence and social relevance by creating vibrant new works, performing on the world's stages, presenting dance in public spaces, serving the field of dance and teaching people of all ages. Battery Dance Company is committed to enhancing the cultural vibrancy of its home community in New York City, extending programming throughout the U.S., and building bridges worldwide through international cultural exchange. Battery Dance Company is among New York City's foremost cultural ambassadors through its participation in international performing arts festivals, conferences and symposia in 60 countries on 5 continents. Battery Dance Company has produced nearly 100 original dance works choreographed by its founder and artistic director Jonathan Hollander and the dancers of the Company, in collaboration with a diverse array of composers and designers. The commissioning of choreography by Jacek Luminski in 2013 was the first time the Company had reached outside its ranks for new work.  Their collaboration with Theo Ndindwa continues this initiative.
 
Kolisile "Theo" Ndindwa
Theo Ndindwa, from Cape Town, South Africa, is co-artistic director of iKapa Dance Theatre, a company he founded with his wife Tanya Arshamian in 2007.  He trained and performed in the U.K. with the Rambert School of Ballet and Contemporary Dance, Central School of Ballet, UK Ballet Central, The Ensemble Group (Scotland), Ballet Soul, Dance Nomad, Tavaziva Dance Company, and Phoenix Dance Theatre.  He has appeared as a soloist with Didier Labbé Cie Messieurs Mesdames in France and South Africa.  He is a 2014 participant in the Obama Administration's Young African Leadership Initiative (YALI). Theo co-founded and directs Arts Township International (ATI) with Siphiwe Ngwenya.  ATI is a multifaceted arts organization that includes the iKapa Dance Theatre, Maboneng Township Arts Experience, OnPointe Dance & Wellness Center and Buntusim. 
 
ERASING BORDERS OF INDIAN DANCE (AUGUST 20, 2014)
Prabal Gupta is a performer, choreographer and research scholar in the dance form of Kathakali. He is a disciple of the Central Sangeet Natak Academy Awardee and the legendary Kathakali Exponent and Research Scholar – Guru Sri Sadanam Balakrishnan. Prabal is a versatile Kathakali Dancer and can portray both Purusha Vesham and Stree Vesham with ease and specializes in the Keezhupadam style of Kathakali.  He has performed in major dance festivals in India such as: Vasanth Utsavam at Kapaleshwara Temple, Chennai , Mahabalipuram dance festival, Nitya Nritya, Kinkini Dance Festival, The Natyanjali festivals of Chidambaram, Kumbhakonam, and the Bruhan Natyanjali Festival.
Dr. Yamini Saripalli is a disciple of gurus Dr. Vempati Chinna Satyam and his son, Sri Vempati Ravi Shankar. She has performed with Dr. Chinna Satyam's troupe in the United States as well as throughout India. As a solo artist, Yamini has performed at the Kennedy Center, Washington D.C.; Milapfest, Manchester, England; Ravindra Bharathi, Hyderabad, India and at the December season in Chennai, India. She propagates the rich, ancient art form of Kuchipudi through both performing and teaching in the Washington DC area.
Sanjukta Sinha had her initial training in Kathak with Pt. Arjun Misra. Sanjukta received a Govt. of India scholarship award to continue her training with Smt. Kumudini Lakhia at Kadamb in Ahmedabad, where she trained for 5 years, and where she is now a dancer, teacher, choreographer and researcher. Sanjukta has toured extensively in India, Europe, East Asia and the U.K. as a soloist and as a member of "The Kadamb Ensemble".  Sanjukta's love for music and versatility has enabled her to incorporate forms of music such as Dhrupad, Sufi, Contemporary as well as traditional Bhajans & Thumries into her choreography.
Srishti Dances of India is an Indian classical dance company specializing in the Odissi style led by Artistic Director Sreyashi Dey. The company has toured extensively in the US as well as internationally, and receives support from the National Endowment for the Arts, the Heinz Endowments and the Mid-Atlantic Arts Council, among others. Performers include Sreyashi Dey, Kritika Rajan, Ishika Raja, Krithika Rajkumar, Vertika Srivastava, Sathish Mohan.
Tribhangi Dance Theatre was established in 1989 to foster the traditions of BharataNatyam and introduce it to the wider South African community. The Company has performed nationally and internationally and has experimented with incorporating Pantsula, Hip-hop, Afro-fusion and Salsa.  Jayesperi Moopen, artistic director, teacher and choreographer, is a graduate of the Kalakshetra College of Fine Arts. Performers include Thabo Monama, Dimakatso Ledwaba, Ntshetseng Moloi, Malesotho Molefe, Lungani Gwala.
Press Contact: Blake Zidell or Emily Reilly at Blake Zidell & Associates:
718.643.9052, blake@blakezidell.com or emily@blakezidell.com