BattleFest League Dancers / Screening of "Flex is Kings"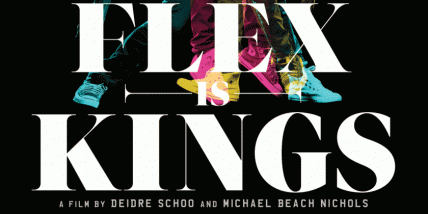 Company:
Battlefest
Battlefest
Brooklyn's own extreme dance league, Battlefest, brings its best dancers out for an impromptu live performance with the synth-pop extreme cello mixed with synthesizers, electronics and beats of Tranimal, a collaborative project of veteran dance composers Christopher Lancaster and Jerome Begin.
Flex dancing channels the mean streets of East New York into choreographed violence: guns battle, bones break, and hearts are ripped from chests. Using dance to illustrate their everyday lives and their inner aspirations, dancers jump into beautiful and imaginative dream logic and feats of daring: monsters roam train cars, young lovers meet, souls fly from bodies.
Flex is Kings
Flex is Kings is a riveting and awe-inspiring look inside the world of Brooklyn street dancing known as 'flexing.' Directors Michael Beach Nichols and Deidre Schoo take audiences along on the emotional journey of several young dancers – dancers who vie for a chance to make something of themselves by battling it out through this DIY art form.