Beef up your business savvy and beat the winter blues!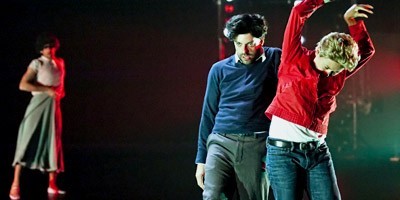 With programs at THE FIELD
Dear Artists & Colleagues,
While the weather is still a bit brisk, The Field's got some enticing reasons for you to whisk your way to one of our workshops!
JumpstART begins on Saturday. To quote instructor Fran Kirmser, arts consultant and Broadway producer extraordinaire: Tackling text, budgets and planning with the support of a group and guidance of an instructor can be a terrific boost that allows artists to see how capable they are.
Applications for the Spring-Summer Field Artist Residency providing uber-subsidized rehearsal space at our lovely Chelsea studio have just been posted!
And remember we're moving! Our office will be closed Thursday & Friday. We'll re-open on Monday at 75 Maiden Lane, Suite 906, between William & Gold Streets. Come visit!
From all of us at The Field,
Jennifer, Shawn René, Cara, Shama, Pele, Bill, Liza, Chongsi & Cassie
A few spots still left!

With Fran Kirmser
Saturdays, 10am-2pm - February 23, March 2, 9, 16
25/25 for Field Members
At Kirmser Ponturo Group
If you're just starting out and interested in promoting, producing and developing your work in a strategic way, this is where to be. Jumpstart your art, and everything that goes with it!

The curriculum will address:
-writing project descriptions and artist statements
-developing an elevator pitch
-matching your work/project with appropriate opportunities
-production planning and creating timelines
-drafting comprehensive budgets
-identifying resources
-marketing your work
-audience development
-how to run an individual giving campaign

Creative Opportunity
> Spring Residency Period: April 29 to July 7
> Summer Residency Period: July 8 to September 15
> 55-60 hours of rehearsal space, about 6 hours weekly
That's space at about /hour!
Artists have it hard enough as it is. This program provides subsidized rehearsal space to alleviate the financial and logistical burden of the 'space chase' so that artists can focus on their creative process.
Application Deadline: Wednesday, March 20, received in office
Upcoming Workshops
Special Events
With Zanetta Addams-Pilgrim
Tuesday, March 19, 6:30-9pm
0/5 Field Members
From grassroots fundraising parties to more formal events, learn how to identify your objectives, then plan and budget to meet your goals.
Touring is about relationships. This workshop will focus on how to research and identify appropriate venues for your work, and how to develop long-term relationships with presenters.
Contact Us
New Address as of Feb 25:
The Field
75 Maiden Lane, Suite 906
New York, NY 10038
212-691-6969