Blocks of Continuality/Body, Image,and Algorithm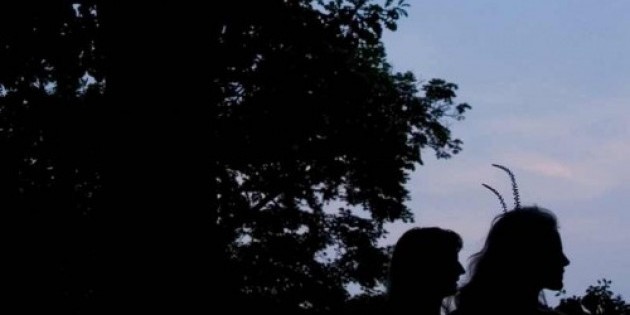 Company:
koosil-ja/danceKUMIKO
New York
,

NY

, January 19, 2010
- Dance
Theater Workshop presents koosil-ja/danceKUMIKO in the New York premiere of

Blocks of Continuality/Body, Image and Algorithm

, a new evening-length work. Researching movement, digital media creation, and visible/invisible aspects of body based on her study of Gilles Deleuze's philosophy, the project incorporates: original 3D content(avatars, objects, and environments); computer programming to interactively control the 3D content; and Live Processing, a performance technique for creating new movement in real time. In Live Processing, the dancers process movement from multiple video sources. Through this technique, they become pure potential and create new movement for each audience.
When a dancer encounters the 3D bodies and images of bodies in the video sources, they can together form a more powerful whole; sometimes, one decomposes the other, destroying the cohesion of its parts. The work constantly reconstitutes body with images of body, while the realm of body is questioned.

"…most radical art." - Berlin Zeitung
Performances will take place at Dance Theater Workshop in the Bessie Schönberg Theater, March 3 – 6 (Wednesday - Saturday) at 7:30pm. There will be a Pre-Show Talk on March 3(Wednesday) at 6:30pm, a Post-Show Talk on March 5 (Friday), and a free wine reception following every performance (Wednesday - Saturday). Fee-free tickets are 5 and are available online at dancetheaterworkshop.org, over the phone at 212.924.0077, and in person at the box office. Dance Theater Workshop Members, Students, and Seniors are eligible for a 20% discount (2 Tickets). Box office hours are Monday – Friday from 5pm – 9pm and Saturday – Sunday from 12pm – 8pm. Dance Theater Workshop is located at 219 West 19th Street between 7th and 8thAvenues.
About the Artist
Koosil-ja was born in Osaka, Japan of Korean parentage. After moving to New York in 1981 to study dance with Merce Cunningham, she became a member of the Wendy Perron Dance Company from 1987 to 1989. Koosil- ja has received five National Endowment for the Arts Choreographer Fellowships and three New York Foundation for the Arts Fellowships. Her work has been presented in New York by such venues as the 92nd Street Y Harkness Dance Center; The Kitchen; La MaMa E.T.C.; Aaron Davis Hall; Performance Space 122; The Performing Garage; Danspace Project at St. Mark's Church; Lincoln Center Out-of-Doors; Central Park SummerStage; Whitney Museum of American Art at Altria; and LMCC's Swing Space. Nationally, she has been presented by Jacob's Pillow Dance Festival, Beckett, MA; The Contemporary Arts Center, New Orleans, LA; Dance Umbrella, Austin, TX; Diverseworks, Houston, TX; Jumpstart, San Antonio, TX; Walker Arts Center, Minneapolis, MN; American Dance Festival, Durham, NC; the University of Wisconsin, Madison, WI; and On The Boards, Seattle, WA. International touring has included performances at Haus der Kulturen der Welt, Berlin, Germany; the European Dance Development Center and Schowburg in Arnhem, The Netherlands; and The International Dance Festival in Rieti, Italy.
Koosil-ja has taught a dance composition workshop in New York City; and Tokyo; and The Netherlands and Germany;; and also in Mexico City and Michoacan State in Mexico during her residency provided through the National Endowment for the Arts' International Program and the Mexican government.
In September 2004, Koosil-ja received a New York Dance and Performance "Bessie" Award in Choreography for the creation of mech[a] OUTPUT, and deadmandancing EXCESS. In May 2007, the Japan Society in New York City commissioned and presented a re-staging of mech[a] OUTPUT. In 2006 Dance Without Bodies was commissioned and presented by The Kitchen in New York City. In August 2007 Dance Without Bodies was performed for Das Haus der Kulturen der Welt's 50th Anniversary celebration in Berlin, Germany and performed for iDANS, Istanbul, Turkey in May 2009.
In April 2007, Koosil-ja participated in Media in Transition Conference 5 at Massachusetts Institute of Technology where she shared her view on artists' nature, collaboration, current distorted practice of copyright and hacking as a way to distribute cultural wealth. In October 2007, Koosil-ja participated in the Flying Circus Project, 2007 – Travelogue (an international artists forum), in Singapore and Ho Chi Minh City (HCMC), Vietnam. In addition to her own projects, Koosil-ja works with The Wooster Group for their productions To You the Birdie! (Phedre) and North Atlantic.
Koosil-ja also creates and performs music. In 1984, she co-founded the band Bosho as a percussionist and vocalist and toured over thirty cities in Europe and Japan. She has performed with Takehisha Kosugi, Fast Forward, David Linton and Mimi Goese. She has composed music and songs for her dance worksmemoryscan (1999), The Anatomy of Happiness (2000), mech[a]OUTPUT(2003 and 2007), deadmandancing (2004), Dance Without Bodies (2006) and for Woo.Co Dance Company, Copenhagen, Denmark in 2004. She also wrote songs with Suzzy Roche and Kate Valk for The Wooster Group's To You the Birdie! (Phedre). Her music composition, "Like Us", was released on the Agriculture Record label in 2002 and was licensed for Robert Wilson's digital project "Portrays" for the Beijing Exhibition in May 2008.
Koosil-ja received a Guggenheim Fellowship in 2007 and a one- month Fellowship from Asian Cultural Council to travel to Japan this summer to research her new dance and digital media work,Blocks of Continuality/Body, Image and Algorithm. The project was developed and premiered at Florida University Maggie Allesee National Center for Choreography (Tallahassee, FL) in October 2009. It will be performed at Columbia College Chicago (Chicago, IL) in February 2010 and presented at Dance Theater Workshop (New York, NY) in March 2010. Blocks of Continuality/Body, Image and Algorithm was commissioned by Dance Theater Workshop.