Booking Dance Festival at Bryant Park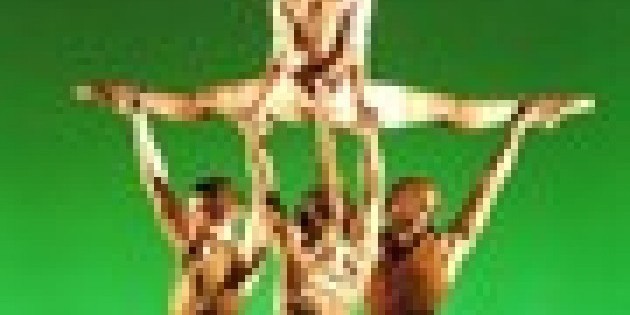 Company:
Jodi Kaplan and Associates
Jodi Kaplan & Associates invites you to
BOOKING DANCE FESTIVAL at BRYANT PARK
Booking Dance Festival 2012
Booking Dance in Bryant Park
Friday, June 29, 6pm
42nd Street / 6th Avenue
DALLAS BLACK DANCE THEATRE
HAMMERSTEP & DEORO
CLAIRE PORTER/PORTABLES
DANIEL GWIRTZMAN DANCE COMPANY
KIM GIBILISCO DANCES
REBECCA STENN COMPANY
Six dynamic dance companies take the Bryant Park Stage for an incredible evening of modern dance. In August, these companies will perform in Scotland as part of the Booking Dance Festival Edinburgh 2012, a dance "festival within a festival" at one of the greatest performing arts festivals in the world: The Fringe. The Booking Dance Festival is the brain-child of Producer Jodi Kaplan, born with the intention of creating a cultural exchange between performing artists and international communities.
The Festival occurs annually in Edinburgh during The Fringe and at different locations around the globe, continually bridging dance artists and audiences worldwide. Through both performances and educational outreach, the Festival offers outstanding USA dance companies the opportunity to expand their visibility to a global scale.
This year is special because Booking Dance Festival is proudly part of the Cultural Olympiad in conjunction with the Olympics 2012! As a kickoff to this upcoming event, we are launching a Kickstarter Campaign NEXT WEEK!
Be the first to support this venture.
Jodi Kaplan & Associates also consults for performing arts companies of all disciplines and leads a series of booking and touring workshops specially designed for artists ready to move to the next level.
www.bookingdance.com
_____________________
We look forward to staying in touch with you throughout the year and hope you find this service helpful to your needs. If you are interested in booking any consults or applying for any of our upcoming showcases, please email us at artists@bookingdance.com.
If you are an artist interested in Edinburgh 2013 please let us know asap.