Brooklyn Academy of Music (BAM) seeks Full-Time Program Manager to manage & grow select BAM Education programs...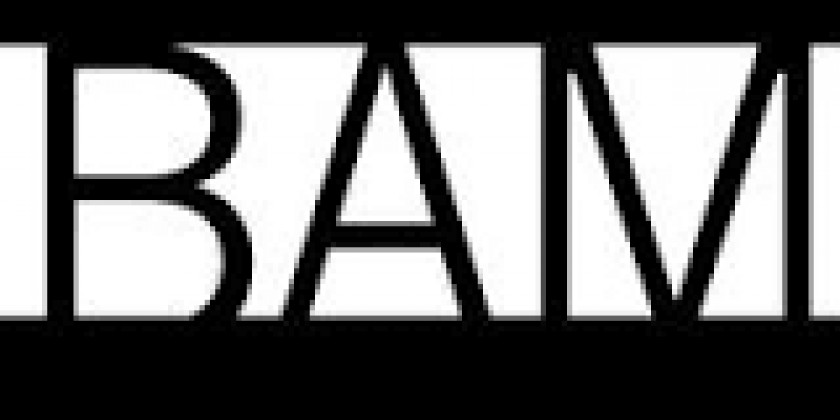 Company:
BAM
TITLE    
Program Manager
DESCRIPTION    
Brooklyn Academy of Music (BAM), an internationally recognized presenter of contemporary performing arts and cinema, seeks Full-Time Program Manager to manage, develop, and grow select BAM Education programs while contributing to overall department initiatives.  This position reports to the Director of Education & Family Programs.
KEY RESULT AREAS
Effectively manage the outreach, administration, implementation, and evaluation of  the Brooklyn Reads in-school residency program and the Arts & Justice after-school program.  
Facilitate pre-show preparatory workshop curriculum development, evaluate in-school implementation, and performance introductions and post-show Q&As in conjunction with BAM's school-based educational film and live performance programming, along with other program managers.
Support the hiring, coaching, and evaluating of teaching artists to guide them in fulfilling programmatic goals and terms of employment.
Support the public and educational programming components of larger departmental events such as BAMkids Film Festival and DanceAfrica.
ESSENTIAL DUTIES AND RESPONSIBILITIES
Facilitate curriculum development that aligns with the educational imperatives of BAM's Education Department and the standards of the NYC Department of Education.
Develop and maintain program application materials while providing support to schools and participants through the application process.  
Contribute to the development of resource materials for educators.
Hire, coach, and evaluate teaching artists.
Supervise interns and program assistants.
Schedule and attend planning meetings with teaching artists and program partners.
Develop and maintain programmatic schedules and timelines of deliverables.
Support existing community-based relationships and build new partnerships with schools, parents, and community organizations.
Participate in development meetings with potential funders, coordinate observational site visits for current funders to observe, and provide program reports.
Contribute to marketing and press initiatives in collaboration with BAM's marketing, design and communications departments.
Oversee production requirements for program-related culminating events.
Assist in planning and implementation of distance learning program components and other digital initiatives.
Develop and manage program budgets.
Uphold departmental guidelines and follow operational protocols
 
POSITION REQUIREMENTS    
MINIMUM QUALIFICATIONS
Bachelor's degree required; Master's preferred
Two or more years of experience in arts programming, program administration, or arts instruction.
Background in one or more art forms, preference towards Theater and/or Spoken Word Poetry.
Knowledge of devising theater with young people, producing theater by young people, and Hip Hop education.
Excellent writing, editing, verbal and public speaking skills
Strong knowledge of the NYC Blueprint for Teaching and Learning in the Arts and Common Core State Standards.
Experience working with New York City schools, particularly in Brooklyn.
Experience administering in-school and out-of-school time programs.
Experience working with diverse student populations.
Experience with special needs students a plus.
Computer skills: Microsoft Office Suite; Internet; Tessitura a plus; Distance Learning: Google Hangout  and Vidyo a plus.
Occasional evening and weekend work is required.
PREFERRED QUALIFICATIONS
Strong organizational skills with attention to detail.
Ability to multi-task.
Strong communication and outreach skills.
Creative problem-solver and program developer.
Ability to collaboratively lead.
Ability to cultivate community in a variety of settings.
Ability to be reflective and continuously find ways to improve.
Ability to be a team player, open to giving and receiving encouragement and constructive feedback.
Ability to play with a purpose, to have fun while making an impact.
 
FULL-TIME/PART-TIME    Full-Time    
SALARY    Salary commensurate with experience. Full benefits package is offered. Great perks, including access to BAM's amazing programming!    
APPLICATION DEADLINE    June 17, 2015 or until filled    
APPLICATION PROCEDURE    No calls please. Must complete an online application.    
LOCATION    Brooklyn Academy of Music, Fort Greene    
ABOUT THE ORGANIZATION    BAM's mission is to be the home for adventurous artists, audiences and ideas.
Why Choose BAM?
Great work, talented colleagues, and valuable benefits make a career at BAM rewarding on so many levels. BAM strives for artistic and professional integrity, diversity, accessibility, and innovation. Get the satisfaction of collaborating with a team that brings exciting work to audiences, take advantage of opportunities to grow professionally, and enjoy BAM's Fort Greene neighborhood.
BAM employees get to work where other people come to play. BAM is at the center of a historic neighborhood full of cultural institutions, fantastic restaurants, and unique stores. BAM anchors a growing cultural district that includes BRIC Arts Media House and Theatre for a New Audience. BAM staff come to work and stay for fun.
A career at BAM puts you on a demanding yet rewarding path, go to www.bam.org/about/careers
BAM is an Equal Opportunity/Affirmative Action Employer, committed to a diverse and inclusive work environment.
www.bam.org
 
THIS POSITION IS CURRENTLY ACCEPTING APPLICATIONS. Apply Now
Apply Now Click Apply NOW for Application