Brooklyn Arts Exchange is Proud to Announce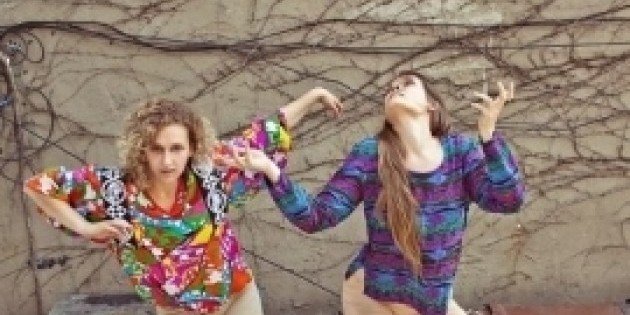 The Space Grant Showcase
BAX | Brooklyn Arts Exchange
is excited to announce the


SPACE GRANT SHOWCASE
featuring work by
Kimberly Brandt
Morgan Gould
Shaun Irons & Lauren Petty
Nadia Tykulsker and Spark(edIt) Arts
Friday, November 30 & Saturday, December 1, 2012 @ 8pm
Reception to follow Saturday's performance.
Tickets: 5 General | Low-Income
One of BAX's longest-running programs, the Space Grant Program is designed to give Brooklyn based choreographers, playwrights, and multi-disciplinary artists the opportunity to create new work in a setting that is conducive to working deeply and exploring new territory.

Join us as these artists take their new works-in-development from the studio to the stage. These evenings are designed to offer both artists and audience the opportunity to exchange their impressions of the work. A reception will follow Saturday's performance. During the reception, we invite the audience to engage the artists in conversations that delve into their intentions, inspirations, and the audience's perception.

For more information on the Space Grant program, visit http://bax.org/space-grant.
Kim Brandt
has presented her work at venues in New York City including Danspace Project at St. Marks, P.S. 122, Movement Research, La Mama ETC, Brooklyn Arts Exchange, Throw @ The Chocolate Factory, Bronx Academy of Arts and Dance, Dixon Place, University Settlement, HERE Arts Center, Williamsburg Arts Nexus, and at galleries including Elizabeth Dee, Josee Bienvenue, Five Myles and The Laundromat. She has also participated in group shows at VOX Populi, Tiger Strikes Asteroid, Flux Gallery, Barber Shop Gallery and Stella Elkins Tyler Gallery in Philadelphia, PA and at UWM Union Art Gallery in Milwaukee, WI. She received a BA from Hampshire College and a MFA from Tyler School of Art.
Morgan Gould is a director of new plays. Her directing work has been seen most recently at HERE Arts Center, Dixon Place, The Living Theater, The Culture Project, The NY Fringe Festival, New Georges, Ensemble Studio Theater, APAC, Cherry Lane, The Jacob Javits Center, and other New York City venues. A member of the New Georges Writer/ Director Lab and the Lincoln Center Director's Lab, Morgan received her B.A. in Directing from Fordham University at Lincoln Center. She is currently the Associate Artistic Director of Young Jean Lee's Theater Company where she has worked on the recent premieres of LEAR, WE'RE GONNA DIE, and UNTITLED FEMINIST SHOW. As a generative artist, Morgan's own work is chiefly interested in exploring theatrical form by creating humorously scathing satirical works. Often done in collaboration with an ensemble of actors and designers (Amir Wachterman, Ronan Babbitt, Adam Blodgett, Chris Geary, Tom Pecinka, Ryan Seelig and Chris Barlow), Morgan likes to explode various theatrical conventions so we can examine why and what we consider "good theater".
Shaun Irons & Lauren Petty
Shaun Irons and Lauren Petty are Brooklyn based media artists who make installations, single-channel works, multi-disciplinary performances, documentaries and interactive video scores for live performance. Their work has been exhibited in diverse locations in New York and internationally. Currently, they are developing an installation performance called Keep Your Electric Eye On Me, which is commissioned by HERE. Also, they are creating a filmic, backstage portrait of Elevator Repair Service's acclaimed Gatz shot during a run in London. Irons and Petty have received numerous awards in support of their work including two NYFA Fellowships, grants from the NEA, NYSCA, Jerome Foundation, Greenwall Foundation, Experimental TV Center, and the Asian Cultural Council, and residencies from MacDowell, Yaddo, Harvestworks, and the Tokyo Wonder Site. Their video design work has been seen at venues such as St. Ann's Warehouse, The Public Theater, HERE, PS 122, the Pompidou Center, Holland Dance Festival, the Venice Biennale, and BAM.

In Keep Your Electric Eye On Me, a solitary figure dwells in an otherworldly landscape - spectral guide, space explorer, messianic rock star -inhabiting a defunct satellite adrift in a decaying technological oasis. Part video installation, media lab and live performance, the piece explores the malleable conception of the self, engaging notions of transformation, loneliness, hysteria and the desire for the unattainable. Influences range from mythological tales of lunar goddesses, the exploits of rock legend Ziggy Stardust, the chemically induced moment of alteration when Jekyll becomes Hyde, and the spiritual, strangely erotic writings of St. Theresa.
The stark set, referencing both a science laboratory and a defunct satellite, will contain a variety of media devices, including live feed cameras, multi screen projections, microphones, monitors and sensors. In this hermetic dream world, quiet moments of internal reflection are punctuated with bursts of raucous energy as cryptic signals are sent and received.

Nadia Tykulsker and Spark(edIt) Arts
Nadia Tykulsker is a native Brooklynite, and a mover/maker/manager/mayhem causer. She has been fortunate enough to work and dance with the genius of Amy Chavasse, Xan Burley, Alex Springer, Jesse Phillips-Fein, Abby Bender, EmmaGrace Skove-Epes, Katie Dean, Shannon Hummel, Steve May and Kyli Kleven. She has dabbled quite a bit in stage managing, lighting design, and tech work most recently at Cora Dance, Dance New Amsterdam, the Brooklyn Lyceum, and the Joyce SoHo in New York City, The Duderstadnt Video Studio in Ann Arbor, and at the Berkshire Fringe Festival. She spends much of her time working with Guillermo E. Brown to create the musical project Pegasus Warning. Also, in 2010 Nadia started the movement collective, Spark(edIt) Arts, a new and beloved brainchild. She is honored to have received a space grant from BAX and is excited to work with an organization that supports artists so fully.

Working with five dancers and a saxophonist, this piece has been birthed from in-between seemingly destructive interactions with passersby which require dissection. Disruption is the thing we can all get with. Living in New York City demands our attention, sometimes forcing us to be rude in our interactions with strangers. In our collaboration, we examine these interactions and formulate movement-tasks which emulate them. We use disruption as a place from which 'good ideas' could potentially be born. As young artists in New York City we acknowledge discontent forming it into the seeds of our movement-tasks. The work is a self-proclaimed, egocentric reflection of our collective experiences.

Founded in 1991, BAX/Brooklyn Arts Exchange is a is a multi-faceted community performing arts center located in Park Slope, Brooklyn offering an annual presenting season, artist services, and educational programs for youth and adults. BAX receives support from city, state and national public and private foundations. Our programs have been featured in several Brooklyn, NYC, and national publications, celebrating our continued support of artists of all ages.



The Space Grant Program is supported by The National Endowment for the Arts, The New York State Council on the Arts, the NYC Department of Cultural Affairs, The New York Community Trust, Mertz Gilmore Foundation, The Andrew W. Mellon Foundation, Foundation for Contemporary Arts, and The Jerome Foundation.