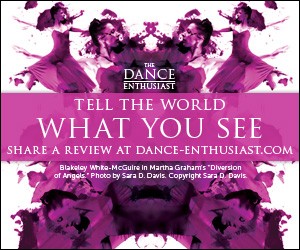 Brown Girl Burlesque's "It Don't Matter If You're Black or White: The Thriller Edition"‏
Company:
Brown Girl Burlesque
Who: Brown Girls Burlesque, New York, NY
What: BGB's Dia de los Muertos/Halloween Michael Jackson tribute show for your story and/or listing consideration. 
Michael Jackson brought cultures and worlds together through his music and movement - Musician, revolutionary dancer, humanitarian, and spectacle creator. Brown Girls Burlesque and special guests move, shake, and moonwalk in sexy loving homage to The King Of Pop!! Its Doesn't Matter If You're Black Or White!!
Brooklyn's own sketch troupe American Candy makes a special guest appearance. 
Comedienne Jen Kwok hosts. 
The audience can get in on the action by participating in the Thriller Dance OFF!! Learn it Here
Eric Perl's video installation honoring Travon Martin will be screened in its full glory! 
Witches Brew Cocktails by Nucomme will be for sale to spook the crowd to delight!
Event dates and times: November 2nd, 8 p.m.
Price: $15 in Advance, $18 at the door
Venue address: Brooklyn Music School Playhouse, 126 St. Felix St., Brooklyn NY 11217
Closest subways: 2,3,4,5, N, Q, R, B, D to Atlantic/Barclays Center, G to Fulton St., C to Lafayette, or LIRR to Atlantic Terminal
Telephone numbers: 213.926.2435
Website: browngirlsburlesque.com or http://bgbsblackorwhitethriller.bpt.me/
List of Artists on the Bill
Starring...
Chicava HoneyChild
Bianca Dagga
jazabel jade
Miss Aurora Boobrealis
sister selva
exHOTic other
Special Guests
Darlinda Just Darlinda
Bea B Heart
American Candy
Laura Jean DuMond
DT Undacova
Silky Milk
Hosted by 
Jen Kwok
About Brown Girls Burlesque
Brown Girls Burlesque has been performing and producing innovative theatrical burlesque shows since 2007. Their shows are topical exposés of politics, culture, and the complexities of brown women's experiences in society.  BGB always plays to packed houses at top avant-garde venues, including the Kumble Theater, Le Poisson Rouge, and WoW Cafe Theater. They have collaborated both as a group and as soloists with The Roots, Burnt Sugar, Melvin Van Peebles, Taylor Mac, and Luqman Brown.