Bryn Cohn + Artists presents The Skin Aftermath: A Master Workshop + An Upcoming Audition
Company:
Bryn Cohn + Artists
A TREMENDOUS SUCCESS!!!

Skin premiered on June 25 - 27, 2015 at Danspace Project in St. Marks Church in-the-Bowery to three sold out audiences and was met with acclaim amongst press, presenters and most importantly, our valued community! Hailed as having "stillness and ponderous motion offset by interesting and varied movement choices, Skin is clearly invested with a lot of thought and work by Bryn Cohn and her talented dancers. The dancers move, when they do, with a hungry urgency and a dead serious mien." (Offoffoff) We are incredibly appreciative to hear your positive responses via emails, tweets, instagram, facebook and more! Skin was brought to life due to your generosity, support and love. We could not be more ecstatic to continue to present this work in New York, and our first tour ever to Los Angeles in Spring of 2016, and look forward to sharing all that lays ahead with you! Our utmost gratitude for your active participation and energy that helped us to produce our most ambitious work yet! Stay tuned on opportunities to see it next!!! 
UPCOMING WORKSHOP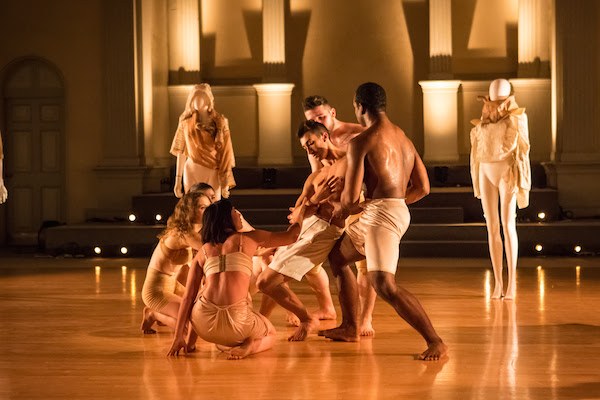 We are ecstatic to announce that we will be teaching a Master Workshop based on the methodologies, partnering and repertory from Skin! NYC dancers, do not miss out on this rare opportunity to delve into our process in a unique and intimate week of learning and exploration!

**WE WILL BE LOOKING TO HIRE FULL TIME COMPANY MEMBERS AND APPRENTICES FOR OUR UPCOMING SEASON. ATTENDANCE AT THE WORKSHOP IS STRONGLY ENCOURAGED. FORMAL AUDITION TO FOLLOW BY INVITATION ONLY.**

WHEN: August 24th - August 28th, 2015 from 1:00 - 2:30pm
WHERE: Peridance Capezio Center
ADDRESS: 126 East 13th Street New York, NY 10003

REGISTER TODAY HERE!!!