Bungee, Pendulum, and Wall Flying Workshop!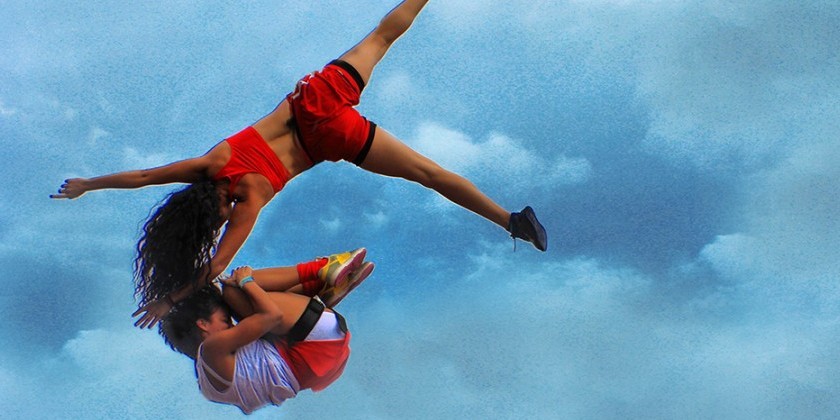 Company:
Grounded Aerial
You are invited to the following event: Bungee, Pendulum, and Wall Flying Workshop!!
Event to be held at the following time, date, and location:
Saturday, April 4, 2015 from 2:00 PM to 5:00 PM (EDT)
Immersive studio 132 Bedford Ave. (between North 9th and 10th streets), Williamsburg NY

BUY TICKETS

 
        Only in Williamsburg….
Are you an urban explorer that is a bit bored with your work out?  Want to stimulate your creative juices again?  How about getting abs of steel, less stress, and not even realize that you are experiencing an insane work out?.... IN THE AIR?  Come fly and dance, and play on our 30-foot walls, bungees, and pendulum lines.
 This is a workout for mind, body, and spirit via flight.
  Bring out your inner child…and float out of class flushed and happy.
 It happens every time…Really.
     ****Bungee bouncing, Pendulum soaring, and dance on a 20ft. wall*****
"It was funny, after the workshop, I'd feel the sensations of flying when I meditated…a brilliant addition to my practice.   
An overall euphoric experience!"
-Mandy Caughey, Waitress 
This was truly one of the most inspiring movement experiences I'd ever had. 
-Charise Greene, Professor of Theater for Banard and Columbia University
"Weightlessness, expression, and a fierce work out."
-Jon Morris –Off Broadway show, Fueraz Bruta professional aerialist
KAREN A. FUHRMAN (founder and artistic director of Grounded Aerial) has her M.A. from NYU in choreography and specializes in traditional modern and aerial dance. She has performed with Pilobolus, seen with the Oscars, Ellen Degeneres, Good Morning America, twice on the Conan O' Brian show and many more. Other credits include Cavalia of Cirque du Soleil, De La Guarda, and MOMIX. She has toured and taught dance and aerial to all levels of dancers through out the world. 
Grounded Aerial is nationally and internationally recognized as a visceral, innovative combination of modern and aerial dance.  Our performances range from "wall" dancing on the outside of skyscrapers to traditional proscenium stages.  We have performed and taught workshops through out San Francisco, Los Angeles, Lake Tahoe, Tampa, New York City, Philadelphia, Boulder- Colorado, Johannesburg -South Africa, and most recently Guatemala.
Photo courtesy of Grounded Aerial.