Butoh Master class with Lani Weissbach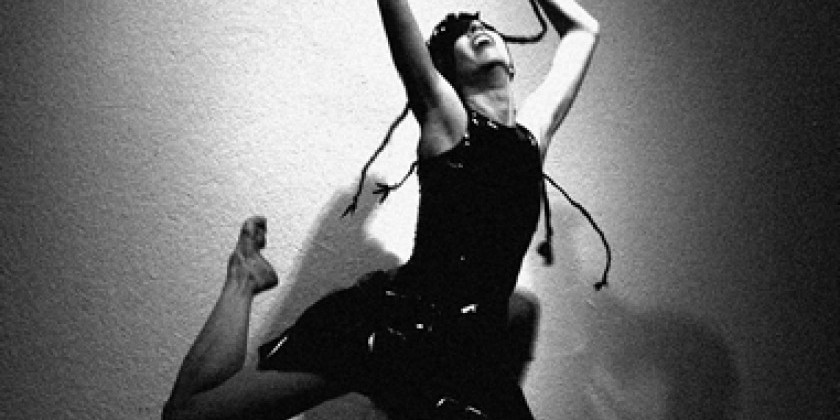 Company:
Vangeline Theater
Saturday, October 18
Butoh Master class with Lani Weissbach
3-6pm
3 hours

Location:
at CAMEO STUDIOS
STUDIO A
307 West 43rd Street corner of 8 th avenue NY NY
Subways: A to Port Authority 42nd Street

$35
Payments for this class are non refundable, non transferable
 

Lani Weissbach has worked as a dancer, teacher and choreographer of western contemporary dance and butoh for over 25 years. She began her study of butoh in 1989, becoming a principal dancer in Hawaii's first butoh company, Iona Pear Dance Theatre, from 1990-93.

Since then, Lani's work as a movement artist/educator has taken her to Canada, Mexico, Japan, Scotland, Germany and throughout the U.S.. As founder and artistic director of Shen & Bones Performance Group based in Erie, Pennsylvania, Lani has presented dozens of performances of original choreography and conducted residencies in a variety of formats throughout Western Pennsylvania, Ohio, New York, Chicago and North Carolina.

The company was selected for inclusion in the Pennsylvania Performing Arts on Tour (PennPAT) roster in 2007 and has been funded by numerous arts organizations, including the LakeArts Foundation and the Pennsylvania Council on the Arts. Lani specializes in introducing butoh and somatic/contemplative movement practices to people of all walks of life, from novice movers to professional dance and theater artists.

She has initiated the instruction of butoh in the form of course classes, workshops and master classes for numerous colleges and universities in the region, including Allegheny College, Mercyhurst University, Slippery Rock University, Point Park University, SUNY Fredonia, The University of Rochester, Alfred University and Gannon University, and has taught butoh as associate faculty for the Eastwest Somatics Institute for Yoga, Dance and Movement Studies.

She holds an M.F.A. in dance from Arizona State University, is a certified teacher through the Integral Yoga® Institute, and is a certified movement educator through the Eastwest Somatics Institute. As a Registered Somatic Movement Educator (RSME) with the International Somatic Movement Education and Therapy Association (ISMETA) and a 500-hour Registered Yoga Teacher with Yoga Alliance, she works with private clients and conducts training workshops for yoga/movement instructors throughout the region.

Lani is honored to be a featured artist in "Butoh: Metamorphic Dance and Global Alchemy" by Sondra Fraleigh (University of Pittsburgh Press 2010). Lani is indebted to the many teachers that have profoundly influenced her life and work, some of whom have been formal teachers and others only through their writing, most notably Sondra Fraleigh, Cheryl Flaharty, Diego Piñón, SU-EN, Pema Chödrön, and Jon Kabat-Zinn.