CA: Festival Ballet Theatre: Gala of the Stars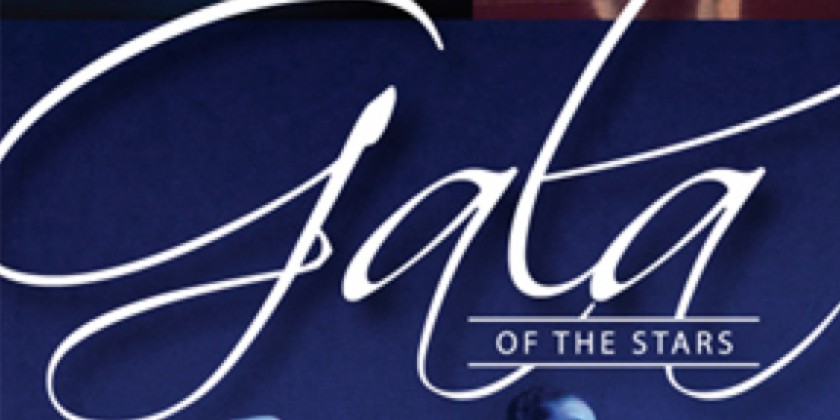 Company:
Irvine Barclay Theatre
Orange County's International Ballet Festival

Festival Ballet Theatre's annually sold-out 7th Annual Gala of the Stars showcases internationally revered guest artists from the world's most prestigious dance companies, along with FBT's accomplished resident company. Celebrating more than 25 years of artistic excellence, Festival Ballet Theatre simultaneously attracts the best in professional dance to its home base while sending its own dancers out as artistic ambassadors to the world.

"The dancers… are an undeniable draw," says dance critic Laura Bleiberg, about a previous year's event. "It is rare to see these dancers sharing the stage together."  This year's cast and choreographers will include illustrious dancers of the caliber of previous years. For a list of last year's guest artists, click here.

Founded by Salwa Rizkalla in1988, FBT is dedicated to presenting works that epitomize the artistry of professional ballet, offering cultural awareness of dance through educational programs, and nurturing a creative environment for some of our country's most talented dancers. An all-star cast of world-renowned dancers and choreographers will make this occasion a special event—not to be missed!

Guest Artists:
Julie Kent, American Ballet Theatre
Fabrice Calmels, Joffrey Ballet 
Megan Fairchild, New York City Ballet
Daniel Ulbricht, New York City Ballet
Agnes Su , Stuttgart Ballet, Germany 
Constantine Allen, Stuttgart Ballet, Germany
Maria Kowroski, New York City Ballet
Rebecca King, Czech National Ballet
Amar Ramasar, New York City Ballet
Daniil Simkin, American Ballet Theatre
Mari Kawanishi, Staatsballett Berlin
Weronika Frodyma, Staatsballett Berlin
Haley Schwan, Staatsballett Berlin
Cory Stearns, American Ballet Theatre
Xenia Wiest, Staatsballett Berlin
More Guest Artists will be announced soon.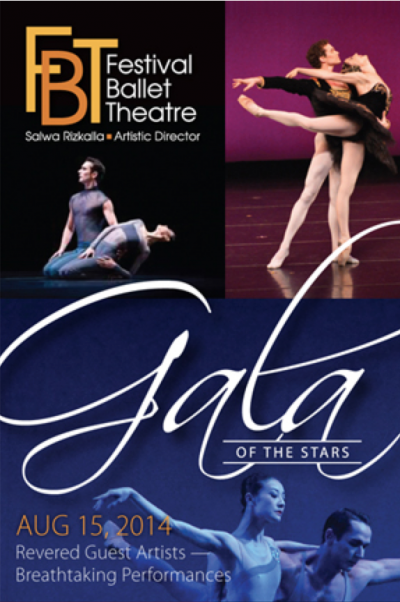 Festival Ballet Theatre is pleased to present this amazing night in association with Youth America Grand Prix.
 
Enjoy our Ballet Museum in the Lobby!
Explore the art of Richard MacDonald, whose body of work includes installations at the Royal Ballet in London, Cirque du Soleil, the 1996 Olympic Games in Atlanta, and his bronze representations of legendary dancers in breath-taking detail. 
Tickets: $125 VIP seating, $65 Premium seating, $45 General seating
VIP Seating includes: 
* Preferred Seating
* Invitation to Pre-performance Hors d'oeuvres and Wine Reception

For Sponsorship and Advertising Opportunities, please call 714-962-5440, or email info@festivalballet.org.