CEMA dance and Lindsey Mandolini present DUAL PERSPECTIVE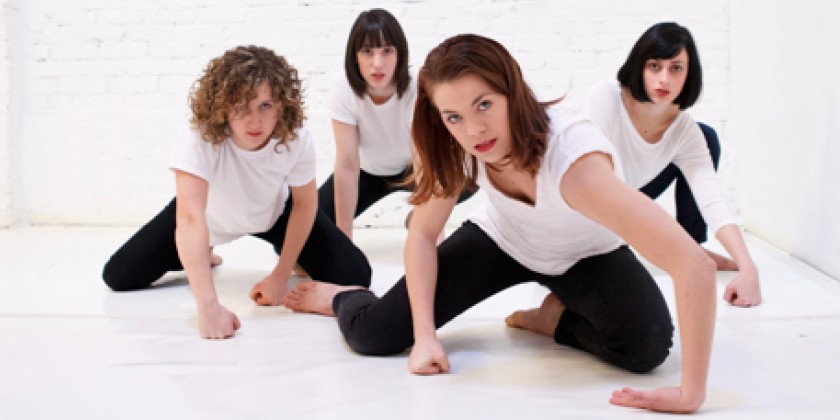 Company:
CEMA dance
NEW YORK, March 4, 2014 - CEMA dance and Lindsey Mandolini present two New York premieres during DUAL PERSPECTIVE, a self-produced split-bill featuring innovative contemporary works from two young, Brooklyn-based choreographers. DUAL PERSPECTIVE will be held at the Center for Performance Research on March 20 & 21 at 7:30pm.
 



About the Work

Content.Undone | CEMA dance | Artistic Director, Rachel Hagan
Content.Undone explores ideas of longing and discomfort. Through a combination of heavily physical movement and reflective subtleties, the work examines how these ideas interact with one another. Relationships among the dancers suggest the push and pull that occurs in seeking a constant state of satisfaction.
Performed by: Jane Cracovaner, Elizabeth Hepp, Catherine Kirk, Daniel Mont-Eton, and Kyleigh Sackandy
 
slight of hand | Lindsey Mandolini
Lindsey Mandolini's slight of hand was inspired by the anatomy of the human hand, its evolutionary history, and the writings of Harvard professor Daniel E. Lieberman. The work itself dissects the use of the hand in a social context and the cultural associations attached to each of our i¬ngers.
Performed by: Allie Harris, Amanda MacLeod, Lindsey Mandolini, and Julie Miller

Ticket Information
Tickets are $15 in advance from Brown Paper Tickets or $18 at the door, CASH ONLY. Advanced tickets are now available.

Venue Information
The Center for Performance Research is located on 361 Manhattan Ave. between Jackson St. and Withers St. in Brooklyn, NY. CPR is accessible by subway from the [L] train to the Graham stop or [G] train to Metropolitan Avenue.

About CEMA dance
CEMA dance is a collaboration-based dance project founded by dancer and choreographer Rachel Hagan. Our goal is to provide a home to movement that explores human context through physically challenging ideas and distinct choices. CEMA dance was founded with four focuses in mind: Collaboration, Exploration, Movement, and Artists. CEMA values discovery and process, and believes that artists are strong and important contributors to society that should be treated as such. We look to communicate our constantly shifting scope of the world the best way we know how -- through movement.

About Rachel Hagan
Rachel Hagan is a Brooklyn-based dancer and choreographer originally from Louisiana. As a recent graduate of New York University's Tisch School of the Arts, Rachel has had the opportunity to perform works by Mark Morris, Deborah Jowitt, James Sutton, Alonzo King, Annabelle Lopez Ochoa, and Amaury Lebrun. Tisch offered Rachel the invaluable experience of exploring her own movement and composition ideas while studying choreography, composition, and improvisation with Gus Solomans Jr., Sean Curran, Deborah Jowitt, Pamela Pietro, and Rosalind Newman. Prior to her time at NYU, Rachel graduated from Pittsburgh Ballet Theatre's High School Division where she had the privilege of training with Alan Obuzor, Dennis Marshall, Marjorie Grundvig, and Janet Popeleski. Rachel has additionally trained at programs with BalletX, Alonzo King LINES Ballet, American Ballet Theatre and most recently with choreographers Amaury Lebrun and Iratxe Ansa while studying abroad in Paris, France.

Rachel's choreography has been featured in New York at Dance NOW NYC's Raw Festival, the Skirball Center for the Performing Arts, Ailey Citigroup, Triskelion Arts, and at Tisch's Fifth Floor Theater where Rachel created six works.

About Lindsey Mandolini
A proud native of Chicago, Illinois, Lindsey Mandolini began her formal training at the Ruth Page Foundation School of Dance, under the direction of Larry Long and Dolores Lipinski. In 2009, she graduated from the University of the North Carolina School of the Arts High School Program, directed by Ethan Stiefel, Brenda Daniels and Warren Conover, where she performed works by Murray Louis, Dianne Markham and Susan McCullough. Lindsey went on to New York University's Tisch School of the Arts, where she completed her BFA in Dance, with a Minor in Art History, in May of 2012. During her time at NYU, she performed original works by Deborah Jowitt, James Martin, Sydney Skybetter and Kate Weare. Since graduation Lindsey has worked with a number of New York based choreographers such as Pilar Castro Kiltz (Ensemble Dance), Hee Ra Yoo (Yoo & Dancers), Regina Nejman (Regina Nejman & Company), and Mary-Elizabeth Fenn (Fenn & Company). As a choreographer, Lindsey has presented her work at Symphony Space, Triskelion Arts, and Dixon Place. 
 
DUAL PERSPECTIVE
Two choreographers. Two Premieres.Two Evenings.
March 20 & 21 at 7:30pm
Center for Performance Research