CHICAGO: Hedwig Dances Celebrates 30 Years
Company:
Hedwig Dances

HEDWIG DANCES CELEBRATES 30 YEARS WITH HEDWIGNITES 30
Festive Gala Party Takes Place March 20 at The Arts Club of Chicago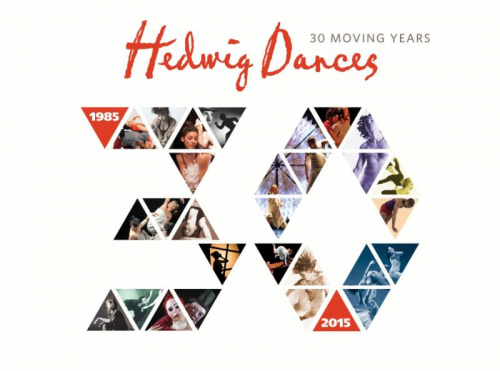 Hedwig Dances, celebrating 30 years under the artistic direction of Founder Jan Bartoszek, presents Hedwignites 30, a festive evening honoring the company's history and accomplishments, Friday, March 20 at 6 p.m. at The Arts Club of Chicago, 201 E. Ontario Street.
Guests have the opportunity to meet and mingle with Bartoszek, Artistic Associate and dancer Maray Gutierrez, dancers, and designers, as well as learn about the company's plans for 2015 and beyond. The evening begins at 6 p.m. with a cocktail reception featuring globally inspired refreshments and a silent auction, followed by dinner and a live auction. Highlighting the proceedings is an exclusive preview of Bartoszek's One Grand Dance, a retrospective revisiting her works from the past 30 years. Guests also can take a salsa lesson from Hedwig dancers Edson Cabrera and Jessie Gutierrez.
Co-chairing the Hedwignites 30 Host Committee are Hedwig Dances board members Lisa Jenks and Daniel Weathersby. Committee members include Hedwig Dances board President Kay Burnett, Anne Foley, Christian Kriticos, Rachel Laux, and Marguerite Tompkins.

Tickets for Hedwignites30 are $150-500 and are available at 773.871.0872 or eventbrite.com/e/hedwignites-30-tickets-15460184829
 
Funding
Hedwig Dances is funded in part by The Arts Work Fund for Organizational Development, a donor advised fund of the Chicago Community Foundation; The MacArthur Funds for Arts and Culture at The Richard H. Driehaus Foundation; the National Performance Network (NPN Performance Residency Program); the Forth Fund; The John D. and Catherine T. MacArthur International Connections Fund; the Illinois Arts Council Agency; Gaylord and Dorothy Donnelley Foundation; CityArts Grant from the City of Chicago Department of Cultural Affairs; The Dolores Kohl Education Fund from the Morris & Dolores Kohl Kaplan Fund: The Albert Pick Jr. Fund; and many generous individuals. Hedwig Dances is supported by New Stages for Dance II, administered by Dance/USA in partnership with Audience Architects. Leadership support for the New Stages for Dance II Initiative is provided by the MetLife Foundation. Hedwig Dances acknowledges the assistance of McDermott, Will & Emery LLP and the contributions of Copperbridge Foundation, Art Encounter, Instituto Cervantes, and the Arts & Business Council.
Hedwig Dances
Hedwig Dances is a contemporary dance theater ensemble with a mission to create and perform contemporary dances that convey the essence of the human experience. Named after Founder and Artistic Director Jan Bartoszek's paternal grandmother, Hedwig's bold, interdisciplinary collaborations combine poetic choreography with sculptural artifacts, projected images, and haunting original music. The resulting dances resonate with complexity and depth and provoke emotion, connection, and wonder. Hedwig Dances' roster of dancers includes Maray Gutierrez Ramis (Artistic Associate), Victor Alexander, Edson Cabrera, Sarah Carusona, Molly Ross, and Jessie Gutierrez Ramis.
Hedwig Dances has performed more than 1,500 times at venues throughout Chicago, including the Ravinia Festival, The Dance Center of Columbia College Chicago and the Athenaeum Theatre, and appeared at noteworthy events including the grand openings of Millennium Park and Navy Pier. Hedwig Dances tours to numerous colleges, festivals and theaters, including Yes, Virginia Dance Invitational (Richmond); Spring to Dance Festival (St. Louis); and two exclusive engagements at Joyce SoHo (NYC). The company has been honored with two Ruth Page Awards and a Chicago Dance Award.
For more information, visit hedwigdances.com