CHICAGO: Hubbard Street Dance Chicago announces 3rd annual TASTE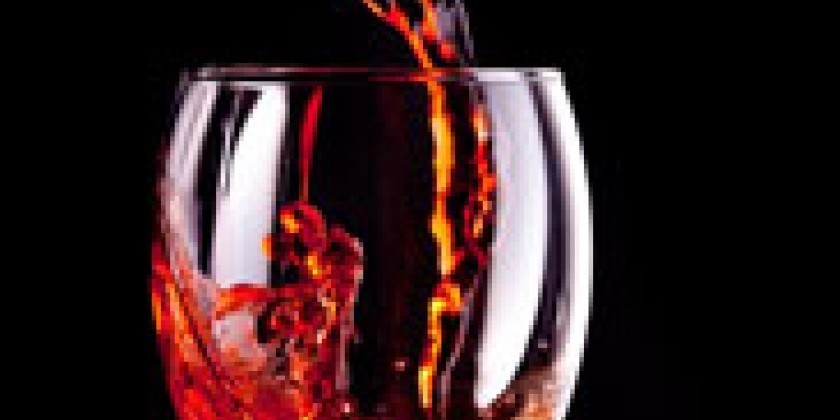 Company:
Hubbard Street Dance Chicago

CHICAGO – Hubbard Street Dance Chicago is pleased to announce its third annual TASTE, an exclusive evening of fine and rare wines presented by Hart Davis Hart Wine Company and Everest restaurant.
Co-hosts of TASTE are Chef J. Joho, owner and proprietor of Everest; John Hart, chairman of Hart Davis Hart; and Ross Shelleman, Chief Executive Officer at Target Data.
TASTE will be held Tuesday, November 4, 2013 from 6–8:30 pm at Everest, 440 South LaSalle Street (40th  floor) in Chicago. The event will feature a wine tasting created by the experts at Hart Davis Hart, one of the world's leading fine and rare wine companies, while award-winning, Michelin-starred restaurant Everest presents savory hors d'oeuvres. The evening also includes a luxury silent auction. TASTE proceeds support Hubbard Street Dance Chicago's artistic and educational programs.
Attendees will sample a wide selection of fine wines including the 2010 Puligny-Montrachet Premier Cru Les Pucelles, Mischief and Mayhem; the 2009 Meursault, Comtes Lafon; the 2007 Two Hands Coach House Block Shiraz; the 2005 Château Léoville Barton (Magnum 1.5L); the 2005 2005 Henri et Gilles Remoriquet Nuits St. Georges 1er Cru; and the 2000 Chapoutier Ermitage Le Pavilion (Methuselah 6L). Auction packages open to bids will include offerings from Hinckley Yachts, Everest restaurant and Portland, Oregon's Nines Luxury Hotel.
TASTE sponsors include Advocate Commercial Real Estate Advisors, Brown Brothers Harriman, Instant Technology and The Hinckley Company.
Tickets to TASTE are available for just $275 per person and can be reserved by calling Jeanne Newman, Hubbard Street Manager of Individual Giving and Special Events, at 312-850-9744 ext. 130. Further information is available online at hubbardstreet.com/events. Please note that space is strictly limited.
About Hubbard Street
Hubbard Street Dance Chicago, under the artistic leadership of Glenn Edgerton, celebrates its 36th season in 2013 and 2014. Among the world's top contemporary dance companies and a global cultural ambassador, Hubbard Street demonstrates fluency in a wide range of techniques and forms, and deep comprehension of abstract artistry and emotional nuance. The company is critically acclaimed for its exuberant and innovative repertoire, featuring works by master American and international choreographers. Hubbard Street's artists hail from four countries and 12 U.S. states, and comprise a superlative ensemble of virtuosity and versatility.
Since its founding by Lou Conte in 1977, Hubbard Street has grown through the establishment of multiple platforms. Each is dedicated to the support and advancement of dance as an art form, as a practice, and as a method for generating and sustaining communities of all kinds.
Hubbard Street 2, directed by Terence Marling, cultivates young professional dancers, identifies next- generation choreographers, and performs domestically and abroad, in service of arts education, collaboration, experimentation and audience development.
Extensive Youth, Education and Community Programs, directed by Kathryn Humphreys, are models in the field of arts education, linking the performing company's creative mission to the lives of students and families. Hubbard Street also initiated the first dance-based program in the Midwest to help alleviate suffering caused by Parkinson's disease. Youth Dance Program classes at the Hubbard Street Dance Center include Creative Movement and progressive study of technique, open to young dancers ages 18 months to 16 years.
At the Lou Conte Dance Studio, directed by founding Hubbard Street Dancer Claire Bataille, workshops and master classes allow access to expertise, while a broad variety of weekly classes offer training at all levels in jazz, ballet, modern, tap, African, hip-hop, yoga, Pilates® and Zumba®