CHICAGO: Nightingale in Hyde Park‏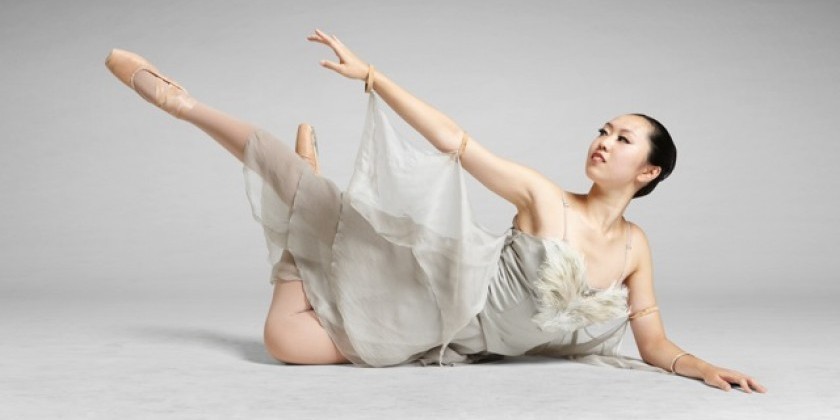 Company:
HYDE PARK SCHOOL OF DANCE
HYDE PARK SCHOOL OF DANCE'S THE NIGHTINGALE RETURNS
FOR MARCH 15 AND 16 performances at Logan Center for the Arts
Hyde Park School of Dance (HPSD) is reviving its original production of Hans Christian Andersen's The Nightingale, featuring more than 80 student dancers. Performances are March 15 and 16 at the Reva and David Logan Center for the Arts, 915 E. 60th St., Chicago.
 
Andersen's fairy tale tells the story of an emperor who prefers the tinkling of a bejeweled mechanical bird to the song of a real nightingale. When the emperor is near death, the nightingale's song restores his health.
 
HPSD Founder and Artistic Director August Tye, who is also ballet mistress and choreographer at the Lyric Opera of Chicago, and HPSD Associate Artistic Directors Aimee Tye, Sarah Ford and Allyson Ratliff choreographed the one-hour story ballet collaboratively. Musical underscoring includes Mussorgsky's Pictures at an Exhibition, a variation of Minkus's ballet composition and Mussorgsky's Night on Bald Mountain.
 
AER Dance Theater will present a brief performance prior to The Nightingale; more details to come.

 
Hyde Park School of Dance:

Founded in 1993 as The Hyde Park School of Ballet, Hyde Park School of Dance provides opportunities for students of all ages and abilities to study, perform and create classical and contemporary dance at the highest levels of discipline and artistry. Through high quality training and performance, HPSD's goal is to cultivate a love of dance and strength of body, mind and character that will benefit students throughout their lives. Led by Founding Artistic Director August Tye, the faculty is committed to helping children experience the empowering rewards of self-discipline, hard work and collaboration in a supportive and nurturing environment that values healthy bodies.
 
The Nightingale takes place Saturday, March 15 at 7 p.m. and Sunday, March 16 at 2 p.m. at the Reva and David Logan Center for the Arts, 915 E. 60th St. in Chicago. Tickets are $20; $10 for children ages five to 18, seniors and students with ID; and free for children younger than five. Tickets and information are available at 773-493-8498 or hydeparkdance.org.