CHOREOLAB Final Showing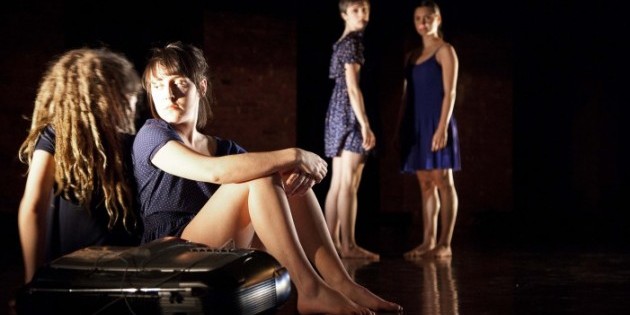 Company:
Dance New Amsterdam
The Culmination of the Choreographic Investigation Course
Works in Progress Showings
Saturday, June 2, 2012
DNA Theater 6:00pm & 8:00pm
Suggested Donation 0
Show A at 6:00pm will feature work by Ammon Dennis, Natalia Duong, Kate Dunn, Megan J. Minturn, Johanna Moritz, Eun Hwa (nary) Shin and Darlisa Wajid-Ali.
Show B at 8:00pm will feature work by Jonathan Basla, Justin Lynch, Michelle Morinaga, Sorely Muentes-Mendez, Fanny Nilsson, Lorena Peña, Jeca Rodríguez-Colón and Katie Stricker.
The Choreographic Investigation Course (CIC) stems from DNA's overall mission to provide professional development, vocational education and support for dance artists in their creative evolution, career changes and life cycle. DNA's CIC is designed to meet the needs of emerging dancemakers who seek structure and encouragement in their choreographic development. It is a unique vocational-training program, providing creative freedom, community, artistic opportunities and the chance to study composition, make work and gain practical career-enhancing knowledge from working artists in the New York dance scene and abroad. The CIC's goal is to provide affordable practical and artistic training, serving artists wanting a comprehensively structured program culminating in a certificate of completion.