CLAY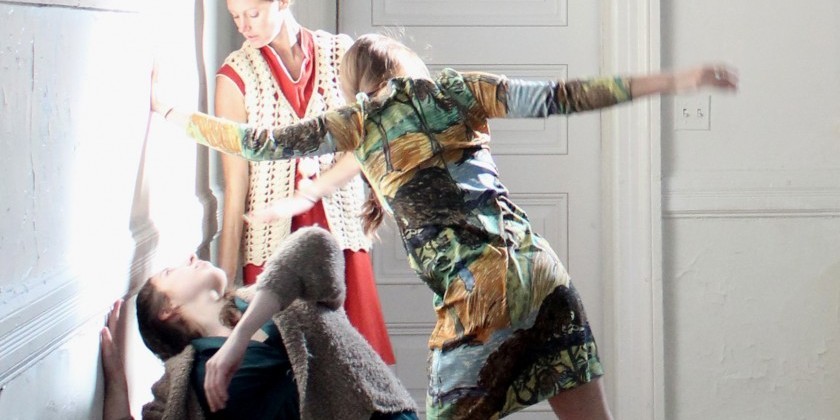 Company:
Dishman + Co. Choreography/Coriolis
In this 70-minute work, Elizabeth Dishman choreographs selected gems of vintage American gospel music played live by The Twelve Gates, led by Josh Rutner (The Respect Sextet), featuring lead vocals by Sarah Fullen Gregory (The Gregory Brothers, Sarah & the Stanleys). In a vibrant set of songs ranging from the 1920's to the 1980's, CLAY moves deftly from rollicking to serene, antic to desperate, the choreography bringing visual force to The Twelve Gates' fervent take on music by Sam Cooke and the Soul Stirrers, Washington Phillips, Roberta Flack, The Staple Singers, and more.  
With signature theatrical resonance and a staunch commitment to form, Ms. Dishman's choreography levels a piercing postmodernist eye at this emotionally overt music, distilling each song to its essence with a simplicity that is both warm and raw. She stretches resiliently between freedom and constraint, interweaving improvisation with formalism through odd and surprising scenarios that create an ardent dialogue between music and dance.
Mr. Rutner's savvy treatment of gospel classics and lesser-known treasures reveals a deep love for this music and its history. A co-founder of The Respect Sextet, a decade-old institution of jazz and improvisation, he is known for his flexibility and good humor. He tempers his smart-alecky, adventurous streak in Respect through a handful of repertory ensembles, including G'Hoktasaurus (classic Klezmer), HappyFunSmile (Japanese folk/pop), and The Twelve Gates. An agnostic-Jewish jazzer leading a gospel band? Yes and please.
Ms. Gregory's lush and quicksilver vocalism channels the powerhouse energy seen in her work with the online music-comedy quartet The Gregory Brothers, who are responsible for Autotune the News, The Bed Intruder Song, and other viral hits that have garnered the group over 550 million YouTube views, a gold record, two Comedy Awards and three Webbys. Here she lays forth a rare and potent sincerity, planting her feet in CLAY's gritty bedrock of lonely sorrow, lifted burden, and plain old raucous joy.  
Tickets $15 advance purchase/$20 at the door; Children $7 advance/$10 door.