COMMON DANCES AUDITIONS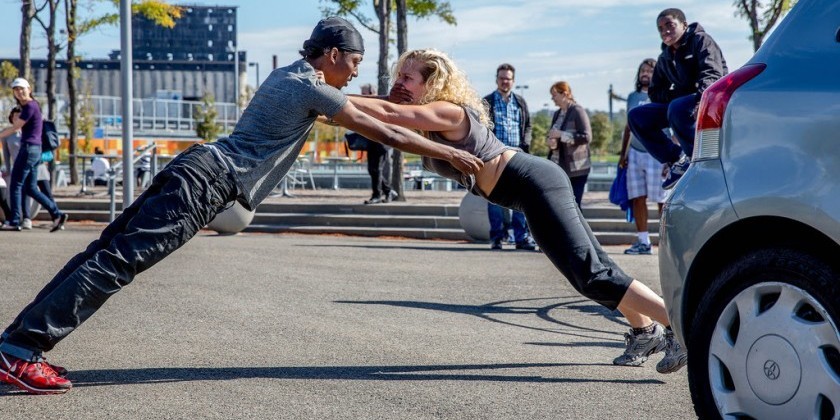 Company:
Shannon Hummel/Cora Dance
Photo by Tod Seelie of Solomon Goodwin and Nadia Tykulsker performing CAR at DTE's Dance on the Greenway
COMMON DANCES AUDITIONS
SATURDAY, AUGUST 1ST. GROUP A 9:30-11:30AM; GROUP B 1-3PM; GROUP C 5:30-7:30PM
BAX/BROOKLYN ARTS EXCHANGE 421 5TH AVENUE - PARK SLOPE, BROOKLYN
 
Shannon Hummel/Cora Dance is seeking 4-6 male and female dancers for supporting roles in COMMON DANCES. Dancers should be versatile performers, have solid modern technique (experience in hip-hop a plus, but not required) and possess an openness to performing in sometimes unpredictable sites and circumstances. This project is equal parts community engagement and performance. Availability during the rehearsal times listed is a must and all rehearsals take place in Red Hook, Brooklyn. For more information on rehearsal schedules, please visit AUDITION NOTICE.

RESERVE AN AUDITION SLOT AT auditions@coradance.org. Auditions are assigned on a first come, first served basis. Please attach in your email 1) a photo (the same photo you plan to bring to the audition), 2) your resume and 3) a brief description of your interest in this project, 4) conflicts, if you are unavailable during any of the audition times listed.