Call For SOAK 2017 Volunteers!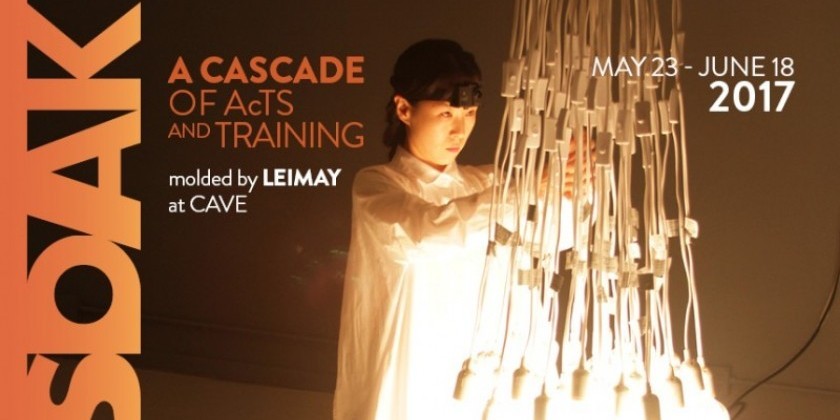 Company:
LEIMAY
SOAK
A Cascade of AcTS and Training
May 23 – June 18, 2017
SOAK is a festival presenting a cascade of AcTS and training in theater, butoh, dance, music, and performance art every spring over four weeks in May and June. SOAK is molded by LEIMAY, the interdisciplinary ensemble and producing organization behind the acclaimed New York Butoh Festival. SOAK takes place at LEIMAY's home, CAVE, in Williamsburg, Brooklyn.
We are seeking enthusiastic volunteers to help with our programming. Responsibilities will include box office, block party, and flyer distribution support. This is a great opportunity to meet current LEIMAY fellows, spend time with directors Ximena Garnica and Shige Moriya, and check out the SOAK performances!
Please contact Drew Weinstein at admin@leimay.org.