Call for Applicants: Mark DeGarmo Dance's Virtual Salon Performance Series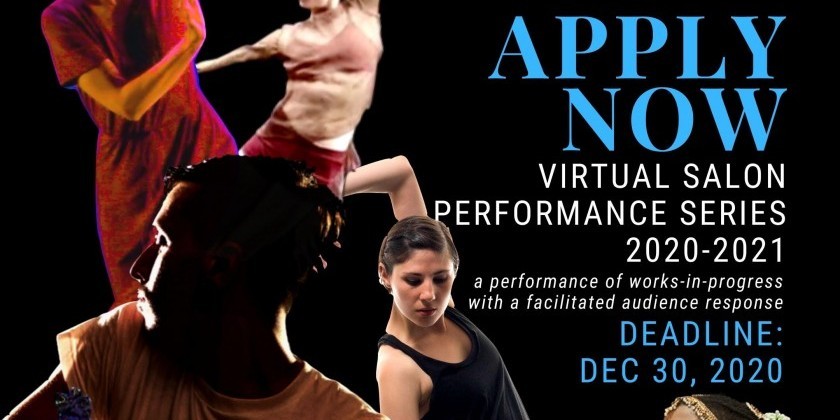 Company:
Mark DeGarmo Dance
Mark DeGarmo Dance is now accepting applications from performers, choreographers and dancers to participate in its annual Virtual Salon Performance Series: a showcase of original artistic works-in-progress with a facilitated audience response portion held on Zoom

Apply now via GoogleForm at: https://forms.gle/5g5yi55GZYdoU82y8
Deadline: December 30th, 2020 11:59PM ET.
Please contact info@markdegarmodance.org with any questions.

Each performer will have the opportunity to present up to 10 minutes of unfinished work followed by 10 minutes of audience feedback. This is a unique opportunity to have a new audience view your work and provide feedback, suggestions, and answers to questions as you develop your work.